University of Wisconsin-Stout Chancellor Katherine Frank urged state leaders Thursday, April 22, to support $5.6 million to allow the university to begin planning and design work for a Heritage Hall renovation.
"We have been requesting funding to support planning and design towards eventual renovation since 2009, and the work simply cannot wait any longer," Frank told the Joint Finance Committee during a public hearing held at UW-Stout's Memorial Student Center. "Heritage Hall is one of our largest academic buildings, serving approximately one-third of our students each year. This means approximately 2,500 students have some form of instruction in the building each year."
Built in 1973 as the Home Economics Building, Heritage Hall provides key learning spaces for family and consumer sciences education, early childhood education, art education, nutrition and dietetics, clinical mental health counseling, the infant and toddler lab and hospitality, restaurant and tourism management, Frank said.
"Heritage Hall has not been updated to meet the ever-evolving needs of these and other programs taught in the building," Frank said, noting most of the building's systems, equipment and controls are from 1973. "We must plan and design buildings to be flexible, resilient and efficient."
The proposed renovation project would allow for the demolition of a portion of the Vocational Rehabilitation Building. "Through the Heritage Hall project, we would reduce our overall campus footprint by more than 20,000 square feet, creating a smarter and more efficient physical infrastructure inventory for the campus."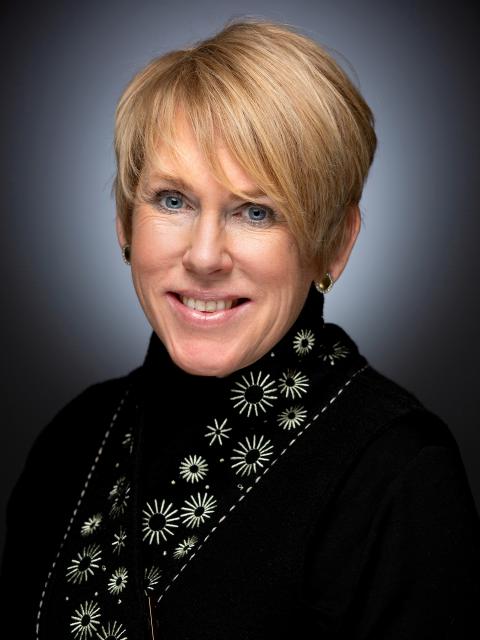 Gov. Tony Evers has proposed a $91 billion two-year state budget. It would increase state spending on the University of Wisconsin System by about $192 million. The governor would continue the UW System tuition freeze and backfill it with more than $50 million in state funding to offset the lost tuition revenue.
The governor would also boost UW funding in other ways, including a $40 million increase in general operation funding and about $39 million to expand a program started on the UW-Madison campus to provide low-income resident students with free tuition. Under a proposal from UW System President Tommy Thompson, the Wisconsin Tuition Promise would apply to students at any UW campus who come from households making $60,000 or less.
UW-Stout was the site of a third state budget public hearing. A final virtual-only hearing is scheduled from 10 a.m. to 5 p.m. on Wednesday, April 28.
Teaching difficult in Heritage Hall
Kristal Gerdes, associate dean for UW-Stout's College of Education, Hospitality, Health and Human Sciences and associate professor in the School of Hospitality Leadership, told the committee that in 14 years at UW-Stout she has taught in a variety of rooms and laboratory settings within the building.
"I can honestly tell you teaching in many of the classrooms in Heritage Hall is difficult," Gerdes said. "I have had students in one particular classroom (who) during the winter months needed to wear their coats and hats because the room was so cold. In other rooms, the configuration of the seating is not conducive to collaborative learning because of room size constraints or desks and seats are secured to the floor and not moveable."
These classroom constraints limit lab usage, Gerdes said. Even though several programs have enrollments that allow for larger class sizes, building space limits the number of students in a lab at one time. Instructors are then forced to divide classes and repeat lab experiences. When equipment is purchased for the labs, renovations are stalled due to asbestos abatement and structural hurdles that exceed budgets, Gerdes added.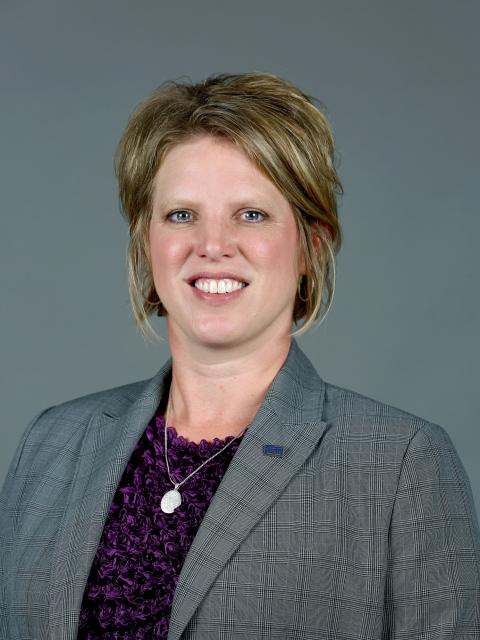 "Not having a new facility puts us at a disadvantage to our hands-on applied approach pedagogy," Gerdes said. "Because our labs are in such disrepair, our instructors are forced to teach on theory instead of practice. This does not provide the same service to our students, nor does it provide a good learning environment.
"We consistently receive feedback from students that the classrooms and labs are very outdated," Gerdes added. "When I meet with prospective students interested in UW-Stout, often their parents are alumni, and they are shocked that the classrooms and labs have not changed in 25 years. Our laboratories that were once state-of-the-art and envied by other universities are not even comparable to what two-year colleges and technical schools are showcasing, and sometimes we are even outshined by high school classrooms and laboratories. I am confident with a Heritage Hall building renovation we would see a significant increase in our program enrollment."
Deanna Schultz, interim associate dean for UW-Stout's College of Education, Hospitality, Health and Human Sciences, noted that in May all of the School of Education faculty will be in Heritage Hall.
"Unfortunately, space as it currently exists does not provide adequate learning spaces that reflect how best to prepare 21st century educators," Schultz said. "Flexible classroom arrangements that allow for collaboration, face-to-face and virtually, using current technology are needed to allow our students to experience applied learning in a way they can model for their future students. In addition, to update classroom space, we envision expanding our current technology education lab into a learning lab, to allow for integration across teaching disciplines so that our future educators can explore new methods and materials to use in their teaching.
"Space could, for example, include STEM tools and materials for teacher candidates to use in teaching computer coding or circuits. It could make other resources available for teacher candidates to develop engaging lessons and practice them right in the learning lab with a few classmates, what we call micro-teaching. The long-term possibilities are exciting," Schultz said.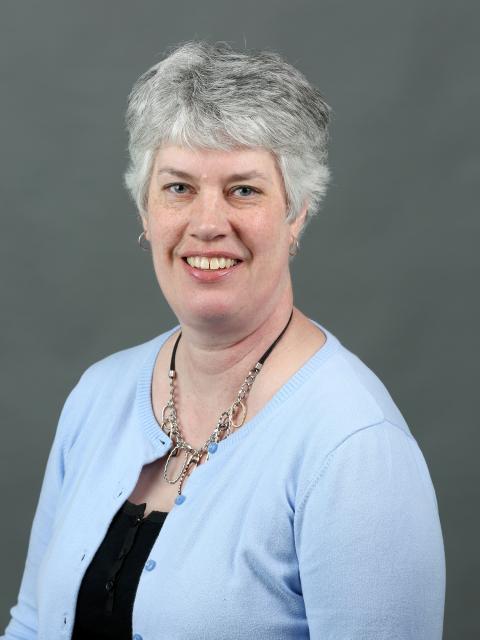 During the hearing, UW-Stout offered tours of Heritage Hall to legislators to show them the value of the renovation project and the impact it would have on student learning.
Frank noted UW-Stout supports Evers' request for additional resources for the UW System.
"Our financial situation, like that of other UW institutions, was significantly impacted during the pandemic, and this proposed budget would help us greatly. Funding the undergraduate tuition freeze would help us to stabilize our budget and invest in new programming that will add even more career-ready graduates to support Wisconsin's economy," Frank said.
The university is grateful for federal funding received to support one-time pandemic-related expenses, but UW-Stout still has $4.1 million in uncovered pandemic-related expenses, Frank noted.