Name: Allison Rigotti
Hometown: West Salem
Major: Marketing and business education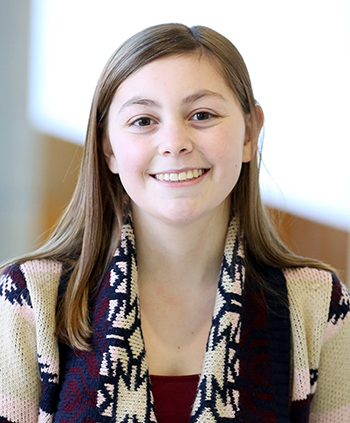 Involvement: Marketing and Business Education Association, vice president and president; Lutheran Campus Ministry, including as confirmation guide at Our Savior's Lutheran Church in Menomonie.
What is the biggest challenge you've faced in earning your degree? My biggest challenge came in the last few months of my degree as I had to navigate the transition from a standard face-to-face student teaching experience to an online teaching environment. This has been a great learning opportunity, but I also miss being able to see my kids each day.
What will you appreciate most about your UW-Stout experience? I will most cherish the connections that I made both personally and professionally during my time at Stout. Living in the dorms gave me the opportunity to meet some of my closest friends, and the networking opportunities in my major helped me to form connections with current teachers who have become mentors to me.
What's next in your life? I accepted a job in January as a business teacher for the Melrose-Mindoro school district. I am excited to start the next chapter of my life in this role in August.
###