A Q&A with one of the 1,319 students who received a diploma May 4 at UW-Stout:
Name: Joshua Freyholtz
Hometown: Hammond
Major: Applied science, concentration in interdisciplinary science, minor in human physiology and health and wellness
Awards, honors: Chancellor's Award, Cum Laude, Academic All-American, All-American in track and field, scholar athlete, WIAC Academic Honor Roll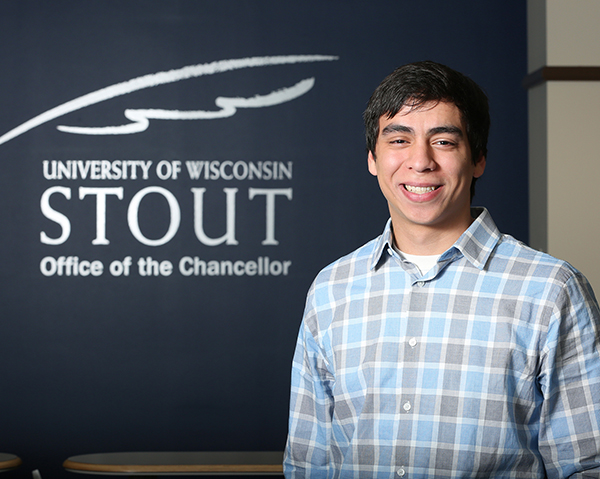 Why did you choose UW-Stout? Attending UW-Stout gave me the opportunity to continue my education and track and field career. I want to enter the medical field, and the applied science program was able to set me up for success. The small campus allowed me to get involved beyond athletics in the school and the community.
What are the biggest obstacles you faced in earning your degree? The biggest challenge I faced was being a first-generation student. As I began the application process for UW-Stout, my family and I had no idea what to expect. Once I started college, it seemed as if I was always slightly behind planning my future, academics or just the little items other students knew before entering college. Eventually I was able to get involved on campus, allowing me to get a better understanding of what I needed to do to become successful.
What stands out among your college experiences? The thing that stands out for me the most is the connections I have been able to make in the last four years at UW-Stout. As a student alone, I connected with peers who had similar goals in life, and we helped one another to get us there. I eventually became a resident adviser for three years, two of which were in the multicultural living community. Being an RA allowed me to connect with students each academic year, and University Housing provided me with guidance. I was nominated as the track and field captain, which allowed me to meet people with the same passion in athletics and meet student athletes from other campuses as well. The people I have met over the last four years have helped make my college experience more enjoyable.
What's next? After graduating from UW-Stout, I will be entering the Surgical First Assistant Program at Mayo College of Health and Sciences in Rochester, Minn. After becoming a surgical assistant, I may continue my education to become a physician assistant.
###