Following is a Q&A with one of the 763 students who received a diploma Dec. 15 at UW-Stout
Hometown: Cedar Grove
Major: Family and consumer sciences education, minors in Spanish and in human development and family studies
Awards, honors: Honors College, Samuel E Wood Medallion, CEHHHS Student of the Year, Stout Ambassador 2016-2018, Outstanding Student of the Year Nomination, Phi Upsilon Omicron-Region 1 Collegiate Chair (National FCS Honor Society).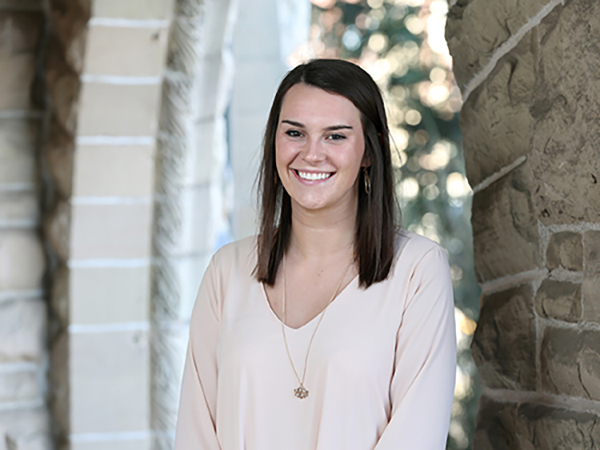 Why did you choose UW-Stout? I knew I wanted to study family and consumer sciences ed, but I didn't know where I wanted to go until I visited Stout. Right away, Stout stood out from the D-1 schools I was touring because I met the program director on the first visit and was already presented with additional opportunities, such as joining the Honors College. The program also allowed me to work in the classroom my first year. I knew I could get everything I wanted (and more) out of my college experience at Stout — and I definitely did. 
What are the biggest obstacles you faced in earning your degree? Balancing classes, classroom observations and practicums, weekly volunteer commitments, a part-time job and intramural sports while heading multiple local, state and national organizations was crazy. Looking back, I'm not sure how I did it, but I'm so happy that I was able to get the most out of my 3½ years at Stout.
What stands out among your college experiences? There are so many experiences I'll remember forever, like working for the Alumni Association and attending a (free!) Packers game with alumni, having breakfast with Chancellor Bob, winning my first intramural championship (in flag football), traveling to Boston for a conference with friends and finally having a sister through the Big Brothers Big Sisters program since my freshman year.  
What's next? I am finishing my student teaching experience at Chippewa Falls High School. I already accepted a long-term sub position as a family and consumer sciences teacher at New Richmond High School for second semester, and I recently submitted a few graduate school applications. I will attend graduate school full time or jump right into teaching next year. My long-term goal is to become a college professor to teach human development and family studies-related courses. I would love to end up back at my alma mater one day.
###