Inspiring Graduate: Matthew Ryan ('23)
Hometown: Oconomowoc

Minors: Computer Science, Mathematics and Physics
Before Matthew Ryan earned his B.S. in computer and electrical engineering from UW-Stout on May 6, he was hired as a software engineer for United Launch Alliance. Soon, he'll move to Colorado to start his career with the aerospace company, where he interned last summer.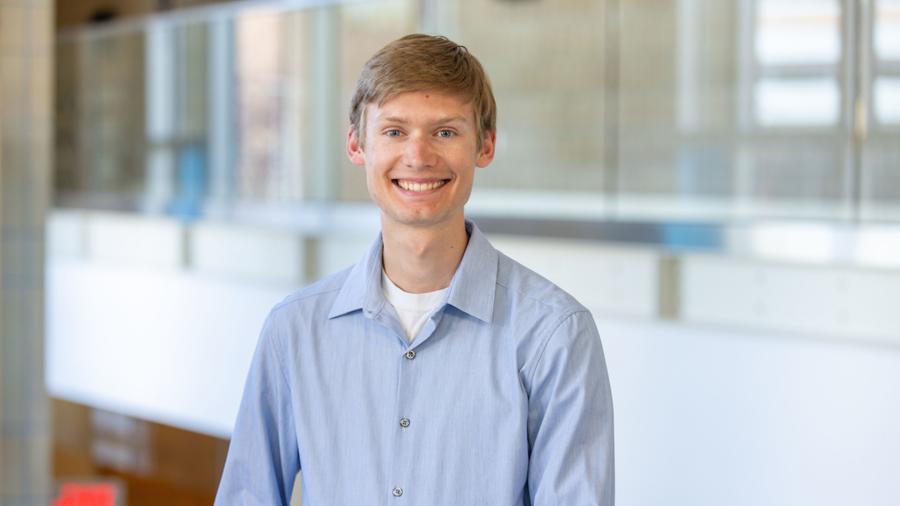 For soon-to-be UW-Stout students and graduates, Ryan said, "Don't be afraid to take some risks, such as moving out to a different state for an internship. As scary as it may seem with all the unknowns, you learn a lot about yourself and what works best for you, and it could lead to a full-time position after graduation."
How well has UW-Stout prepared you to work in your field and why?
My Stout experience has taught me how to handle myself in the real world.
Not only did I improve my problem-solving skills with the hands-on classroom approach, but I also learned how to communicate effectively with my professors and classmates, and I feel that those skills will help me after graduation.
Throughout my coursework at UW-Stout, I was exposed to many different technologies used in the computer hardware/software industry. Having that exposure helped me during my internships to contribute to more work right away. And having an internship experience prepared me for classes I had yet to take by exposing me to more industry-related things.
What stands out about your UW-Stout experience?
One thing that stands out to me about my Stout experience is the people. Most everyone I have met in classes or in athletics has been willing to offer help when needed. We all want each other to succeed, and those symbiotic relationships help grow programs regardless of whether it is in school or life. That alone has helped me in my internships and industry experience to be successful.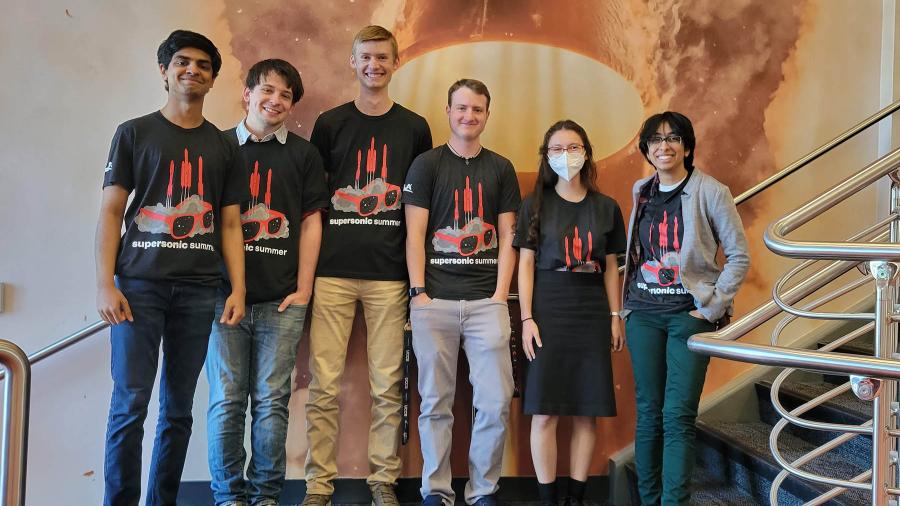 I am most proud of the relationships I formed over my time at Stout. Anybody can go through college, do the work, and get a degree, but having all these people through my major program and athletics is something to smile about. I never thought before college I would have met as many people as I did and left such a positive impact on so many.
It's the people who make it all worth it.
How did your involvement impact your experience?
I was on the men's cross-country team and the track and field team at Stout. This had a major impact on my time here, since I spent most of my free time at practice or hanging out with my teammates.
I was able to apply teamwork skills to the classroom by knowing how a team should interact to best complete a task. Having that student-athlete experience also gave me an advantage in the workforce by being able to contribute exceptional time-management and communication skills. The team is there to support everyone. I am grateful for the experience of being a student athlete and wouldn't trade it for anything.
As a student athlete, there were many times when I had to miss a class to compete. This made keeping up with classwork difficult, especially when taking 17 credits a semester earlier in college. Communicating absences with professors early on helped preserve good relationships. Also, managing my time to make up missed work helped ensure I would not fall behind my peers.  
Additionally, I was a member of the Institute of Electrical and Electronics Engineers student branch, which exposed me to workshops diving deeper into some concepts learned in class. And I helped form an Aerospace Club this past year to help bring more interest to that industry and tinker with my engineering skills.