Jackie Miller learned to sew under the care and skillful guidance of her grandma, Carol Hansen Miller. Learning to wind and thread the bobbin, feeding the fabric along the guideline, the two formed a close bond as they stitched, sitting together at the kitchen table.
When Jackie was 12 years old, she watched an episode of "Color Splash" with host David Bromstad on HGTV. "I was amazed with what he was able to produce, and after seeing how interior design could make such a difference in people's lives through his clients' reactions, I knew that's what I wanted to do."
Jackie graduated with her Bachelor of Fine Arts in interior design from University of Wisconsin-Stout in May, 70 years after her grandma Carol, who graduated in 1951 in family and consumer educational services.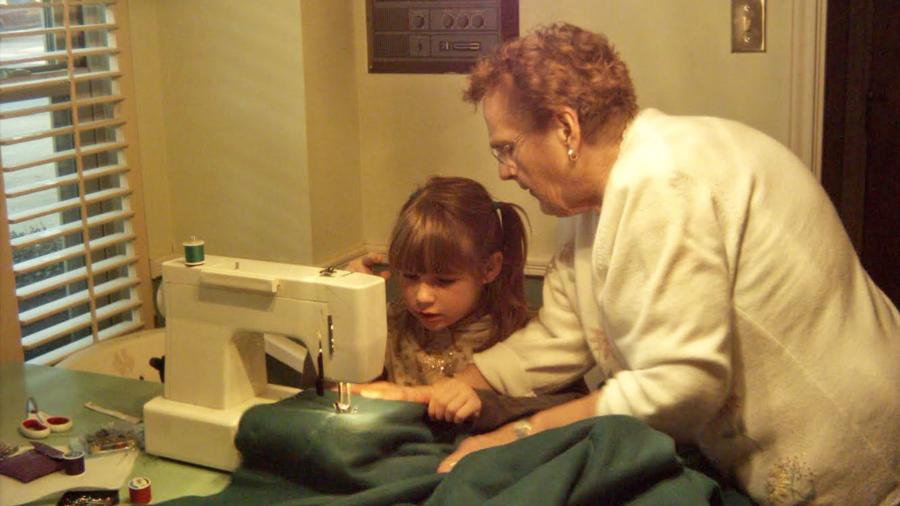 It felt meaningful for Jackie to receive her diploma exactly 70 years after her grandma.
"It became even more meaningful between my freshman and sophomore year when my grandma passed away," she said. "It made me want to make her proud even more."
A family tradition stitched at Stout
Jackie didn't know she wanted to attend UW-Stout until her senior year of high school in Troy, Ala. She wanted to experience college in another state and researched the best interior design programs in the country.
"Stout was one of them," she said. "I knew of Stout because of my grandma, and my dad coached swimming and diving there in the 1980s. So, it unexpectedly became a family tradition I wanted to follow."
John Miller said his mom always held UW-Stout in high regard. "It was because of her positive influence that I became interested in coaching there and Jackie went to school there," he said. "Jackie and I found it funny that my mom knew the names of most of the buildings because she had them as teachers."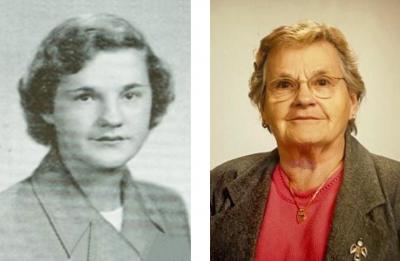 Jackie said her grandma always enjoyed working with kids and had a knack for teaching. Carol chose UW-Stout because it had the best home economics program in the state, "almost the exact same way I found Stout," Jackie said.
"She would always tell me stories about living on campus – her dorm was what is now the Alumni Association building in the Louis Smith Tainter House – and the fun times she had with her friends."
Carol was involved in many clubs across campus, including the Arts and Crafts Club and the Women's Athletic Association, and she served as president of the Intersociety Council and the Philomathean Society. Later, she served as a member of the university's Alumni Association.
Her distinguished career in teaching and administration began as a home economics teacher at West Bend High School and St. Frances Cabrini. She was head of the vocational home economics department at Moraine Park Technical College and was the first corporate home economist for Regal Ware in Kewaskum. She returned to West Bend High School as the vocational educational coordinator before retiring.
Carol hosted WBKV's Housewife's Exchange, a popular radio show out of West Bend. She also published a cookbook, featuring recipes called in by listeners.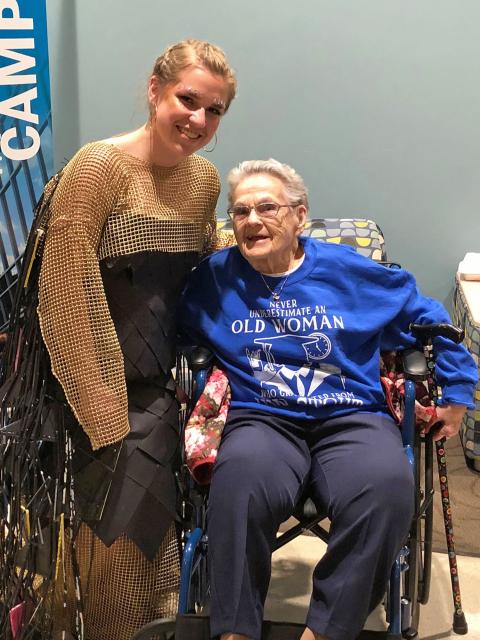 In Jackie's 3D Design course her first year, she participated in School of Art and Design's Fashion Without Fabric, a student-produced fashion showcase, during Family Weekend. Jackie walked the runway, modeling her and Tianna Rasmussen's design "Goddess from the Future."
"My grandma got to come see me. It was the first time in a long time she got to come to campus," Jackie said. "She wore her 'Never Underestimate an Old Woman Who Graduated from UW-Stout' sweatshirt, which I now proudly wear. From the look on her face, she could not have been happier to be at Stout again."
Beginning her design career
Jackie loved the wide range of art and design techniques and practices within interior design, offered through the School of Art and Design. "I got to learn things that I never thought I would ever do, like make furniture or create jewelry pieces," she said.
She felt lucky to have professors who encouraged her to attend professional design events, where she connected with professionals and mentors.
"It was difficult to get through and finish my degree in four years, but I was very set on my goal," she said. "I had some amazing professors and classmates that made it easier."
"I am so glad Jackie chose UW-Stout," said Program Director Shelley Pecha. "Jackie is very talented and has a bright future ahead of her. She is very thoughtful and intentional with all her design research and design decisions. I am looking forward to seeing her succeed."
Jackie was hired this spring as a junior interior designer at Resort Interiors in Myrtle Beach, S.C. The firm designs nationwide and international resorts within the hospitality industry, with recent projects reaching out of the U.S. into Japan and Spain. 
Her tasks and projects change daily. She may order materials, make a physical material board for a client, create a floor plan on her computer or meet with representatives about new products. 
"I never do the same thing two days in a row," Jackie said. "I'm constantly shifting gears throughout the day, working on one project to the next. I never get bored."
While in the interior design program, Jackie used Photoshop to digitally insert people into the spaces she designed. "I think what I'm most looking forward to in my new career is getting to step foot in the first building I helped design and seeing real people in my spaces," she said.
The School of Art and Design offers seven fine arts programs, including a master's in design. First-year SOAD students start in the Pre-Bachelor of Fine Arts program, which is the gateway to a BFA degree. The university also offers a B.S. in video production and a B.S. in arts administration and entrepreneurship.