A critical renovation project of one of University of Wisconsin-Stout's busiest classroom and lab buildings has taken a major step forward. 
The Heritage Hall plan received priority approval on Friday, Aug. 19, at the UW System Board of Regents meeting held at UW-Green Bay. The board ratified action taken Aug. 18 by the Capital Planning and Budget Committee. 
Among UW System capital budget requests, Heritage Hall was ranked No. 1 in priority in the Chippewa Valley and No. 3 for major academic building renovation projects. 
Chancellor Katherine Frank was pleased that the Board of Regents recognized the importance of a renovated Heritage Hall to the applied learning environment at UW-Stout and the role it will play in addressing Wisconsin's projected workforce needs.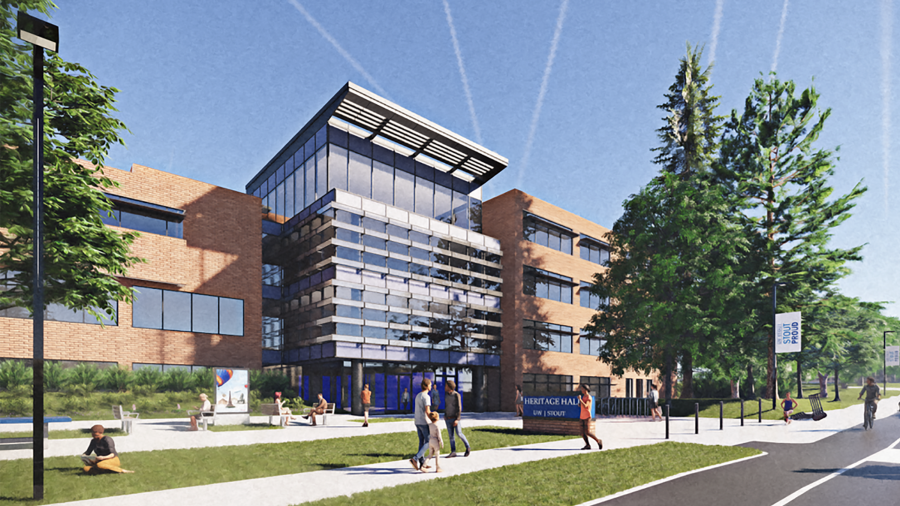 "Heritage Hall is Stout's number one capital priority, and I'm pleased that the Board of Regents demonstrated their support for this essential project. The renovation will turn an outdated building into a state-of-the-art facility that prepares students for success in high-demand careers such as hospitality, child care, mental health and wellness, and education," Frank said. 
Heritage Hall is home to the School of Education, School of Hospitality Leadership, nutrition and family health, and the Weidner Center for residential property management. 
The state job outlook for graduates from most of the programs based in the building is expected to grow between 6% and 15% by 2025. With UW-Stout's 100% graduate employment rates in nearly all of these programs, the improved capacity provided by the Heritage Hall renovations will help provide qualified Wisconsin workers to address these demands. 
Heritage Hall, 415 10th Ave. E., which opened in 1973, serves more than 2,000 UW-Stout students each academic year. The university first requested funding for Heritage Hall 13 years ago, in the 2009-11 state budget. 
Improvements inside and out 
UW-Stout previously received funding for the design phase, resulting in a detailed plan for the project that was presented to the Capital Planning and Budget Committee.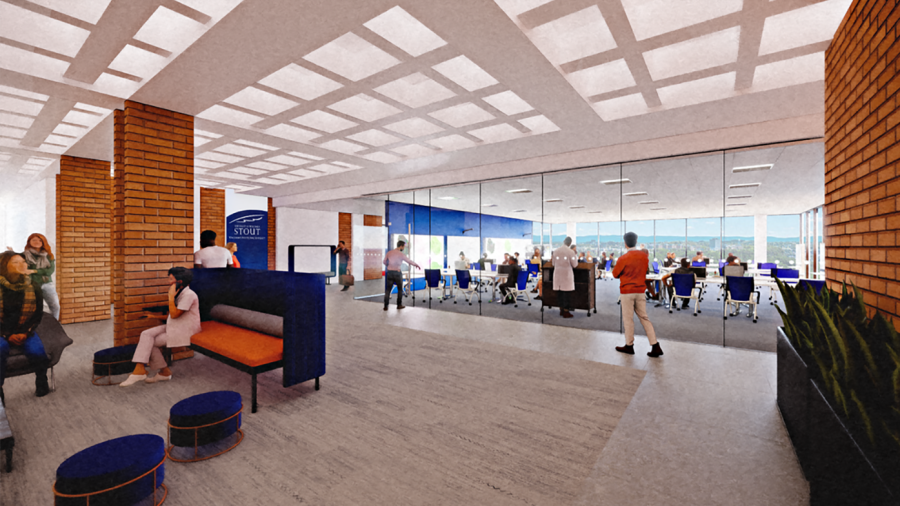 The updated Heritage Hall will feature a new entrance on the north side, with easier access for community members to clinical services. 
On the inside, the focus is a more engaging, technologically up-to-date student learning environment essential to UW-Stout's polytechnic mission. By removing partitions, new flexible spaces for classes and labs featuring state-of-the-art equipment will be created throughout.  
While structurally sound, the 133,000-square-foot building received a failing grade in nearly every other category during a 2020 independent feasibility study conducted by HGA Architects. It has not been significantly renovated since it opened nearly 50 years ago.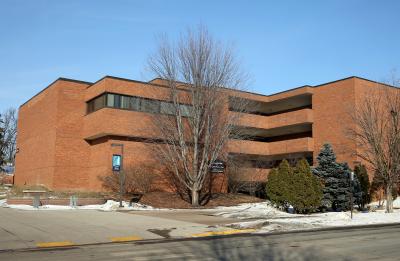 "Renovating Heritage Hall allows UW-Stout to reduce its campus footprint while still providing our students with an efficient, flexible, and improved learning environment. We are excited about the impact this renovation will have on our ability to support student success," said Justin Utpadel, senior facilities officer of Facilities Management. 
The project includes demolition of the 1954 portion of the Vocational Rehabilitation Building, a block west of Heritage Hall, with the programs relocating to Heritage Hall, including four Graduate School programs in school counseling, clinical mental health counseling, marriage and family therapy, and psychology. 
The portion of the Vocational Rehabilitation Building to be torn down opened in 1954 as UW-Stout's first stand-alone library. 
Most of Heritage Hall's systems, equipment and controls are original to 1973 when the $4.5 million building was dedicated as the Home Economics Building. The name was changed in 2010. 
Other improvements will include new code compliant and accessible restrooms; new, more energy efficient windows; new mechanical, electrical, plumbing and fire sprinkler systems; and a new roof. 
The Board of Regents' action means that the renovation will be in the UW System's capital request to the Legislature for the 2023-25 state budget. 
If the $120,614,000 project is included in the state budget, final approval still is needed by the State Building Commission. Construction could begin as early as fall 2025 and will take about 24 months. 
###