A University of Wisconsin-Stout professor of marketing and business education has been recognized by a statewide business organization.
Professor Debbie Stanislawski recently was named the 2022 Business Person of the Year in Wisconsin by the Future Business Leaders of America. She received the award at the FBLA State Leadership Conference in Madison.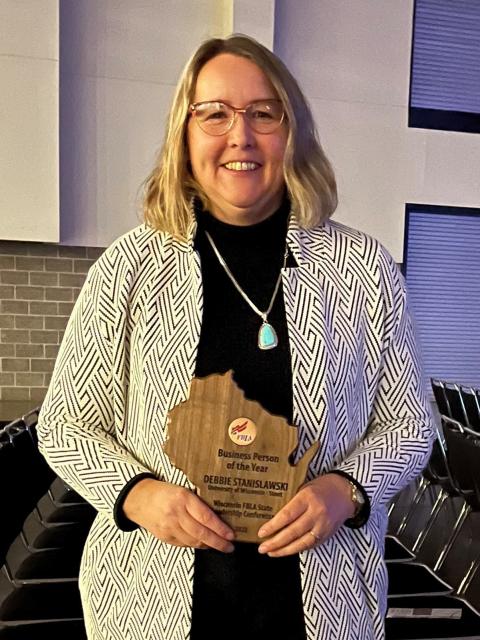 Stanislawski, who has taught at UW-Stout since 2001, is director of the marketing and business education program and has been active in FBLA, which prepares business education students to become business leaders through career preparation and leadership experiences.
"It is an honor to receive this award in recognition of supporting future business teachers to be prepared for their role as advisers," Stanislawski said. "FBLA is an integral part of a quality business education program and career and technical education."
Stanislawski helps lead an FBLA Leadership Lab each year at UW-Stout. It involves collaboration with a Wisconsin Business and Information Technology consultant. This year, for example, the lab included a student panel that highlighted education and business-related career programs at UW-Stout.
She also is a judge each year for FBLA competitions and has involved her students with prejudging.
Stanislawski loves the opportunity to help UW-Stout students find a career they love. She also supports DECA and Junior Achievement programs in the state. UW-Stout has hosted a DECA regional competition for high schools for 50 years.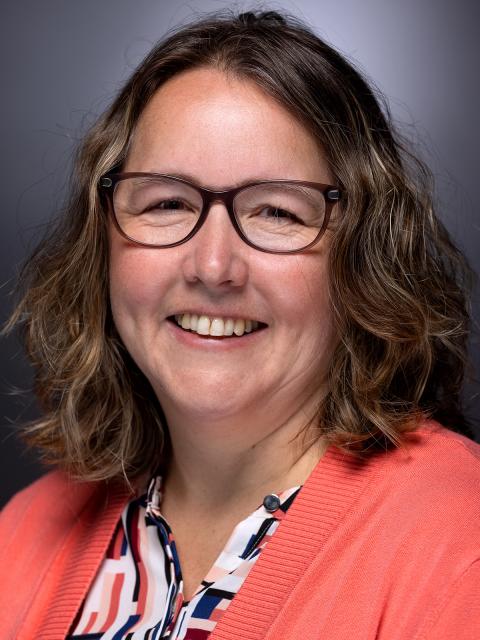 "I love that we value marketing and business education, preparing teachers, as part of fulfilling our polytechnic mission. This means that I have the opportunity to plan curriculum for future teachers that engages them in real-world experiences," she said.
She helps UW-Stout students prepare for teaching marketing or business disciplines that appeal to them, such as accounting, promotions, business law, computer literacy, sales or personal finance.
UW-Stout's program combines professional studies in teacher education with marketing and business technical courses.
The university provides experiential learning opportunities to help prepare graduates to teach.
"The ability to enhance classroom learning through connecting it to the workplace with co-ops, internships and youth apprenticeships within our high schools allows marketing and business teachers to continually be connected to business and marketing trends," she said.
She noted that business and marketing teachers are in high demand, typically with 100% employment soon after graduating.
###