Less than five years after graduating from Menomonie High School in 2000, Justin Utpadel was part of world history.
In January of 2005, Iraq held its first free elections after the fall of dictator Saddam Hussein, and Utpadel helped make it possible. As a member of Company A, 1st Battalion, 128th Infantry Regiment, Wisconsin Army National Guard, he helped provide security for the election.
It was the first of his two tours of duty during Operation Iraqi Freedom, the second coming in 2009.
"It was pretty amazing that we could participate in and facilitate the election, one of the very first elections in a very long time," he said. "That was awesome, something to be proud of."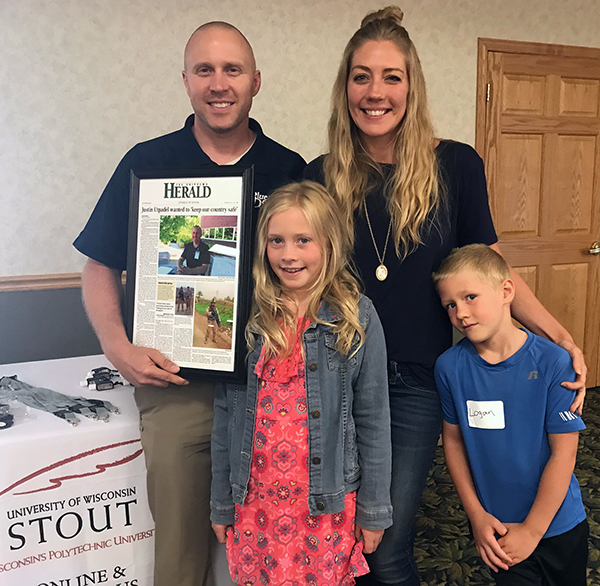 Utpadel is a staff sergeant in the Guard and since 2017 has been director of Facilities Management at University of Wisconsin-Stout, where he graduated in 2006 with a degree in construction.
On Thursday, Aug. 8, Utpadel and seven other veterans were recognized in the Village of Lake Hallie by the Chippewa Herald newspaper at the first Stories of Honor. The event included a video about each veteran, and the Herald published a special section on the honorees Saturday, Aug. 10. Each veteran received a framed copy of their story.
Another of the eight veterans honored was Chad Siverling, a Bloomer native and 2016 UW-Stout graduate from the master's in school counseling program. Siverling, a counselor at Eau Claire Memorial High School, served eight years in the Army as a helicopter pilot, including in Iraq.
"When I was in Iraq I learned how lucky we are to be in the United States," Siverling told the Herald. "I worked funeral detail during my time of service and learned what the ultimate sacrifice was. I had to hand over 14 flags to family members who lost their loved one due to things that happened in the service, and that really woke me up. It made me realize the freedoms we are afforded aren't free."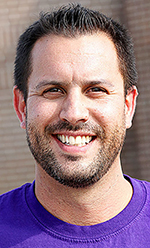 The story and video on Utpadel and story and video on Siverling can be found online.
Utpadel followed in the footsteps of his two grandfathers and a brother when he committed to serve his country. His unit helped protect citizens of Iraq and the polling places during the election.
"It was important (to me) that I did my part … that I can actually sacrifice to serve our country and lead by example," Utpadel said. "It's important that we keep our country safe, that we protect it, and I wanted to be a part of that."
Attending the Stories of Honor with Utpadel were his wife, Jackie; daughter, Raegan; son, Logan; and parents Dave and Donna. Family support was an important part of his service in Iraq, he said.
"I know they were extremely proud of me; that gave me a lot of strength," Utpadel said.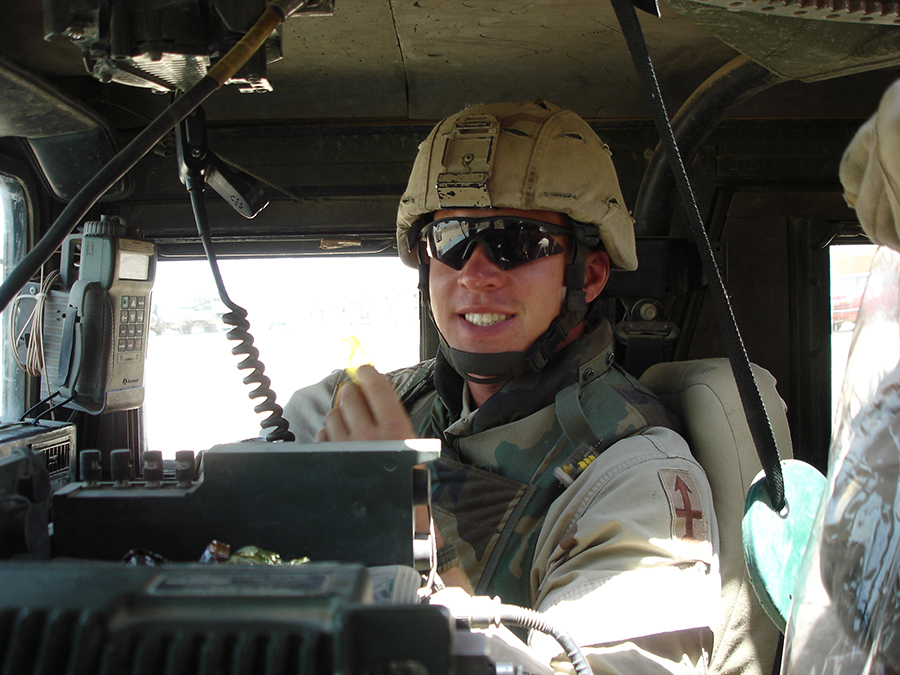 Prior to working for UW-Stout, Utpadel's work experience included Mortenson Construction of Minneapolis. Projects he worked on included TCF Bank Stadium and St. Paul Union Depot.
The keynote speaker was Dick Leinenkugel, president and chief beer merchant of Jacob Leinenkugel Brewing of Chippewa Falls. He served four years in the Marine Corps, the third generation of Leinenkugels in the Marines.
The former state commerce secretary said businesses owe it to veterans to hire them. The military today is "perhaps the most diverse of any work environment. They have skills unlike their peers who have not served," Leinenkugel said.
'Celebrating wonderful people'
Stories of Honor was sponsored by the River Valley Media Group, which publishes daily newspapers for Lee Enterprises in La Crosse, Winona, Minn., and Chippewa Falls, along with weekly or twice-weekly papers in Dunn County and five other locations.
"These are very heartfelt and deep feelings about what service has meant to our country and to these individuals," said Rusty Cunningham, executive editor of the River Valley Media Group, noting that Stories of Honor started with Lee Enterprises' parent newspaper, the St. Louis Post-Dispatch.
Lee Enterprises also has special events that honor high school students who have overcome adversity and nurses, "celebrating wonderful people and the good things they do," Cunningham said.
Sponsored in part by UW-Stout
UW-Stout was one of the sponsors of Stories of Honor. The university, which has approximately 400 students who are active military members or veterans, was named a Best for Vets school for 2019 by Military Times.
UW-Stout has a Military and Veteran Resource Center. Veterans support includes a Veteran Services Office, Council on Veteran Services, UW-Stout Veterans Club, SVA, and a designated veterans relations senator in the Stout Student Association.
In addition, UW-Stout has a full-time military benefits education coordinator, Sarah Godsave, an Army veteran who works directly with active military and veterans on campus.
###
Photos
Justin Utpadel, UW-Stout alumnus and employee, was recognized Aug. 8 at Stories of Honor with his family, including daughter, Raegan; wife, Jackie; and son, Logan.
Chad Siverling
Justin Utpadel served with the Wisconsin Army National Guard in Iraq in 2005 and 2009.