A speaker discussing personal finance and a training event for Shaken Baby Syndrome are part of the annual Family and Consumer Sciences Education Conference planned Friday, Sept. 27, at University of Wisconsin-Stout.
Susan Sharkey will speak at 8:30 a.m. in the Great Hall of the Memorial Student Center on how to incorporate individual values when making personal finance decisions. She is senior director of learning and content development for the National Endowment for Financial Education in Denver, Colo.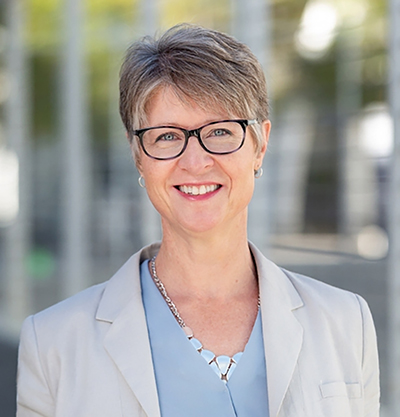 Sharkey has a master's degree in business education from UW-Eau Claire.
The conference is in conjunction with the state Department of Public Instruction Child Care Conference and is expected to draw about 200 educators and others to campus. Attendance is required for family and consumer sciences teachers and child care providers for several skills certificate programs.
One of those DPI skills certificate programs is Shaken Baby Syndrome. A training session will include the latest research and how to teach others to recognize the syndrome. Leading the training will be Becca Elbert of the Child Care Partnership of Eau Claire, a program from Western Dairyland Community Action Agency.
UW-Stout faculty and staff presenting at the conference include:
Brian Bergquist, professor in the School of Hospitality Leadership, on preparing for culinary competitions

Terry Kohlmeier, an assistant professor in school counseling, school psychology and special education, on developing a bilingual brain

Mike Mensink, an associate professor of psychology, on educational neuromyths

Pranabendu Mitra, assistant professor in food and nutrition, on manufacturing value-added cookies

Dave Tice, counselor in the Counseling Center, on "Does Anybody Really Know What Time It Is?"
Alex Vernon, former Stout Student Association president, will present for the Wisconsin Restaurant Association.
High school teachers are invited to bring students to tour UW-Stout, visit classes and visit with university students.
The conference is a collaboration of UW-Stout's undergraduate program in family and consumer sciences education, directed by Professor Diane Klemme; DPI Education Consultant Diane Ryberg; and UW-Stout's Professional Education Programs and Services.
###
Photo
Susan Sharkey
###