Storytelling expands social connections with family and friends and boosts brain development, according to a University of Wisconsin-Stout professor.
That will be the focus of the workshop Healthy Minds at 65+: Adopting a Growth Mindset Through Storytelling from 10:30 a.m. to 1:30 p.m. Wednesday, Aug. 14, at UW-Stout's Memorial Student Center ballrooms. Registration is free; go to www.bit.ly/HealthyMindsat65.
The workshop is sponsored by the Initiative to Create the UW-Stout Center for the Study and Promotion of Health and Wellbeing. The event is open to the public, thanks to a grant from the UW-Stout Baldrige Cross-Disciplinary Collaboration Committee for Valuing People.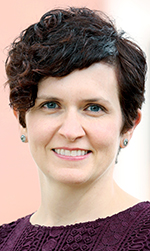 Amanda Barnett, UW-Stout human development and family studies associate professor and gerontology specialization adviser, will co-facilitate with Cristy Linse interactive sessions on the benefits of adopting a growth mindset and learning how to use storytelling as one tool for developing and maintaining a growth mindset as one ages. Linse is the director of the center initiative.
"There is a persistent myth in our society that our minds deteriorate as we age," Barnett said. "However, for most of us, this is not and will not be our experience. Most of us will have intact memories and critical thinking abilities well into advanced age. There are many strategies we can incorporate into our everyday lives that will allow us to expand our mental abilities well into our 70s, 80s, 90s and beyond.
"Storytelling can enhance brain development and increase our feelings of social connection with family, friends and our community," Barnett added. "Sharing our lived experiences and learning from others provides opportunities for rerouting our neural pathways and changing the way we think about our own aging process and aging in general. Storytelling offers us a chance to see that aging is not a time of decline as society would like us to believe but rather a time of opportunity, strength and growth."
Telling their stories makes people feel comfortable and willing to share, Linse said. "The higher the comfort level, the more willing we are to forge new relationships," she noted.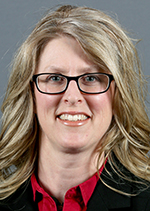 Healthy Minds is open to everyone regardless of age because everyone is aging, Linse said.
"We want to foster community and well-being. and we can learn from each other," she noted. "This is to challenge people to learn something new and to interact with people they may not have met before. That is a step toward creating a growth mindset."
Barnett encourages people to attend Healthy Minds. "It is never too late to share your story and learn from others' lived experiences," she said. "What you might see as ordinary or insignificant life events may be just what someone else needs to hear to feel more whole, empowered, appreciated and understood."
The idea for a health center at UW-Stout started about three years ago with Bob Salt, dean of the College of Education, Hospitality, Health and Human Sciences. The center could provide programs, conferences, workshops and other events for those in the health and wellness fields to help continue their learning and further enhance the health and well-being of surrounding communities. Yearly conferences could help the public learn more about health care options, including affordability and availability.
Faculty and students could conduct research and work with the public. An online giving page has been created to help establish the center, which is expected to be self-sustaining through grants and/or private funding.
Photos
Amanda Barnett
Cristy Linse