As Wisconsin's Polytechnic University, UW-Stout emphasizes lifelong applied learning for its students and faculty alike.
To further its goal of promoting excellence in teaching and research, the university has awarded sabbaticals, named professorships and an endowed chair to nine professors and associate professors for the upcoming academic year and beyond.
Research sabbaticals enable recipients to engage in intensive study to become more effective teachers and scholars and to enhance their services to the university. The awards are based on merit of past academic contributions.
Four recipients have been named:
Associate Professor Daniel Atyim, visual and performing arts department, full year
Professor Daniel Ruefman, English, philosophy and communication studies department, full year
Professor Keith Wojciechowski, math, statistics and computer science department, full year
Associate Professor Kim Zagorski, social science department, spring semester
Atyim's research currently revolves around 2D aspects of drawing and painting; specifically paper-making and sculpting techniques. "A primary resource, paper is often used as a support for making drawings. Various methods for making paper exist, and I'll focus on those that use pulp, directing my explorations towards pulp painting techniques," he said.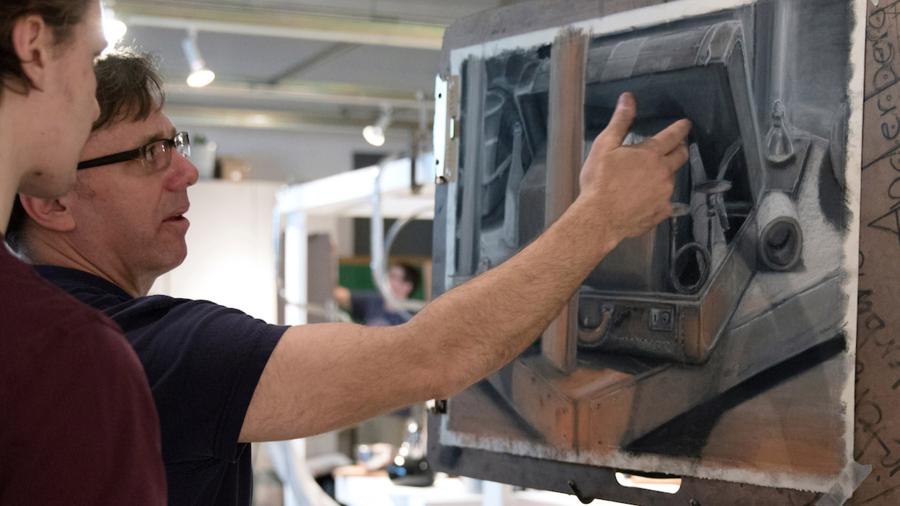 His goal is to gain insights into the paper-making processes to create 2D and 3D projects for students in future semesters and to inspire conversations focusing on sustainability issues. His 2D and 3D artwork will be exhibited on campus at Furlong Gallery, as well as at Simon Breitbard galleries in California.
Ruefman will examine the impact that trauma has had on college students' writing in classrooms across disciplines and explore how psychologists utilize trauma writing in contemporary clinical settings, he said. He plans to develop a pedagogical roadmap for empowering students to confront their traumatic experiences through writing courses without inflicting more harm. He will present his research in fall 2024 and plans to draft a book-length manuscript that will include a series of exercises and prompts to help instructors support these students.
Wojciechowski's goal is to develop expertise in mathematical and statistical modeling in agricultural research and develop connections with the agricultural community nationally and globally. An extension of his current research and experiments, he will work as a project consultant at Chippewa Valley Bean with a team of agronomists to improve water-use efficiency in growing kidney beans, helping to solve problems related to quality control and resource management. Chippewa Valley Bean, of Dunn County, is the world's largest producer of dark red kidney beans.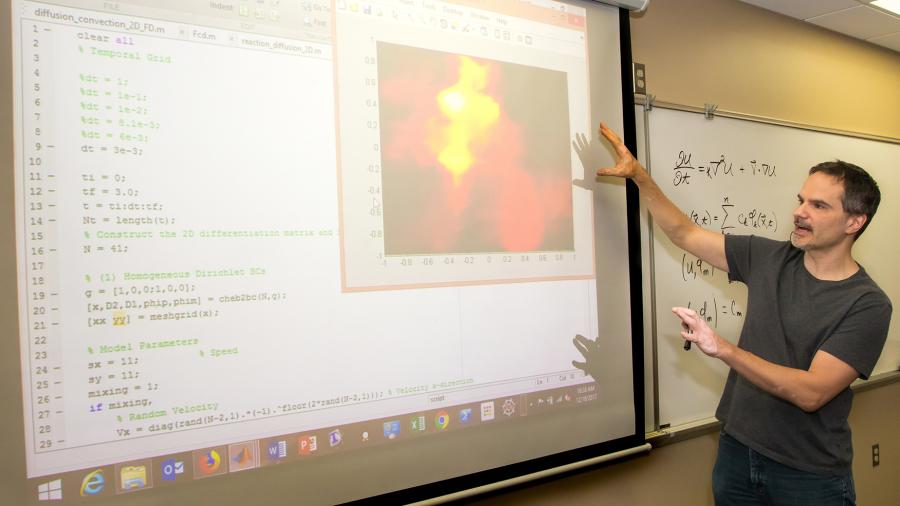 Zagorski will write two papers on student research skills and active learning, develop a course with a study away component, and submit a grant to the Freshwater Collaborative of Wisconsin to fund research on drinking water in Dunn County. Zagorski served as a LAKES REU mentor this summer, working with students from across the country on hands-on research to impact sustainability in the Red Cedar River watershed.
Students from across country impact community relations, watershed sustainability with UW-Stout mentors
Continue Reading
Endowed chair and named professorships
Additionally, five faculty members were awarded prestigious endowed chairs and named professorships to help them improve their areas of teaching expertise through professional development.
Professor Eun Joo Lee, kinesiology, health, food and nutritional sciences department: Evelyn Van Donk Steenbock Endowed Chair, awarded for two years
Professor Devin Berg, engineering and technology department: John "Jed" Copham Memorial Professorship, awarded for one year
Associate Professor Min DeGruson, engineering and technology department: Andrew G. Schneider Professorship, awarded for one year
Assistant Professor Kevin Dietsche, engineering and technology department: G.A. Taft Manufacturing Engineering Professorship, awarded for three years
Assistant Professor Courtney Juelich, political science department: Maybelle Ranney Price Professorship, awarded for one year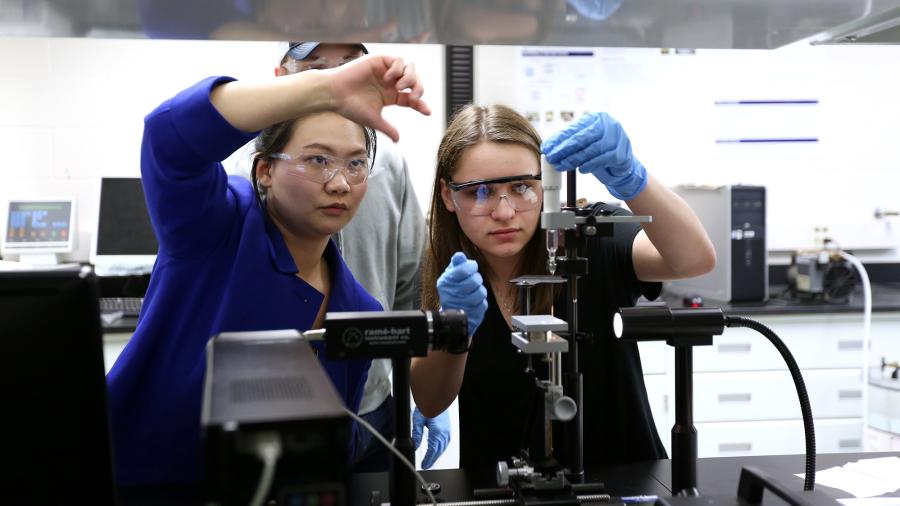 Van Donk, Price and Copham are UW-Stout alumni; graduating in 1925, 1945 and 1997, respectively.
Schneider was a member of the Stout University Foundation Advisory Board. Through a substantial bequest at his death, the university purchased the land for the Stout Technology Park in Menomonie.
Taft was associated with the Dunn County News in Menomonie before establishing DeLuxe Check Printers in the Twin Cities area.
Faculty must apply for professorships, which are funded through the Stout University Foundation. They are awarded based on recommendations made by the Named Professorship Committee and are approved by Chancellor Katherine Frank. Use of the stipends must meet state guidelines and be approved by the UW System.