A retired University of Wisconsin-Stout lecturer hopes every day that someone will step forward and donate a kidney to change her life.
Lynn LaVenture, who taught for 18 years in education and counseling, needs the kidney so she no longer would have to be hooked to a dialysis machine for four hours a day, three days a week. A kidney would give her the opportunity to travel and visit family again, volunteer to read with students at St. Joseph's School, which she has done for years, and extend her life.
"I believe in miracles and know there is a kind, generous soul who will give me back my quality of life and a few more years on this Earth," she said.
On April 24, 2017, LaVenture went out to dinner with her husband, Ed, who earned his bachelor's degree in business administration and his master's degree in construction management from UW-Stout, and other family members. Some of the diners got food poisoning from a dip served at the restaurant.
"I got so sick Ed took me to the hospital in the middle of the night," Lynn said. "Two weeks later I woke up in the intensive care unit."
After going to the hospital in Menomonie, Lynn was transferred to an Eau Claire hospital. There, her colon was found to be deteriorating and needed to be removed, although doctors have not said for sure what caused the colon to deteriorate. That caused renal failure.
She spent eight weeks at the Mayo Clinic Health System in Eau Claire. Then, she spent six weeks at Mayo Clinic Health System – Oakridge in Osseo for rehabilitation, seven weeks at Dove Healthcare Center in Eau Claire and a week in Mayo Clinic in Rochester, Minn.
During that time, she went almost a year with a feeding tube.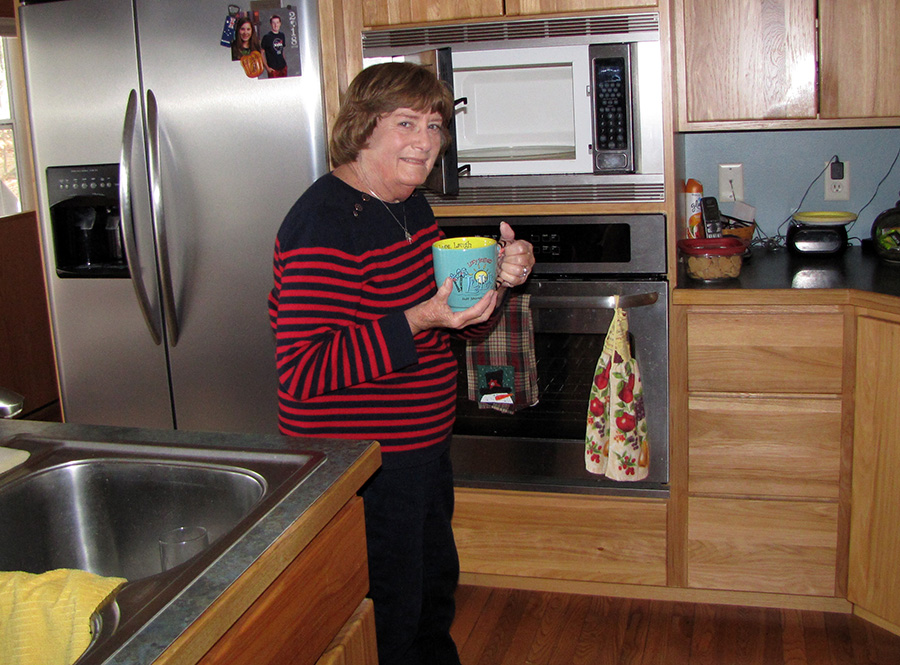 Lynn, who earned her master's degree in guidance and counseling from UW-Stout, is on the transplant list, but it could take up to six years for a kidney to be available unless someone donates one.
"By the time I get to the top of the list, they don't think I'll be well enough to have a transplant," Lynn said. "Dialysis is hard on your body. You lack energy. You're tired all the time."
Her insurance would cover the cost of the testing and transplant for the donor and provide a year of follow-up medical care related to the transplant for the donor.
No member of her family is able to donate a kidney to LaVenture. The LaVentures have three grown daughters, Amy LaVenture, Michelle Gowdy and Kelly LaVenture, a UW-Stout alumnus with a bachelor's degree in business administration and master's degree in training and development.
How quickly Lynn became ill was shocking, Ed said. "It was mind-boggling. She didn't know it happened. She was in a coma over two weeks. It was about a month before Lynn comprehended the situation she was in because it was such a sudden event. She just went from one day to the next. She couldn't walk on her own for almost a year," he said.
Ed hopes someone will step forward and donate a kidney. "You're saving a life," said Ed, who is retired from the crane and rigging business.  
According to the American Kidney Fund website, nearly 100,000 people are on the transplant waiting list, more than for all other organs combined.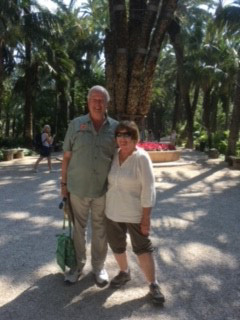 Amy Gillett, retired interim director of the UW-Stout Graduate School, has known Lynn for years. Lynn has taught inclusion classes to teachers, volunteered at two congregate meals in Menomonie for those in need and is part of the Women's Giving Circle of Dunn County, which strives to empower women to become stronger and self-sufficient to improve their lives and those around them.
Lynn also has volunteered for years to help victims of domestic violence. In 2008 she earned a Wisconsin Coalition Against Domestic Violence award as a Changemaker for Peace and Justice in Wisconsin Families.
"Lynn is such a kind and giving person. I just hope someone can step forward and give her a kidney," Gillett said. "She has given to the community and the greater community more than anyone I know, and she is always so quiet about it."
For those interested in donating a kidney to Lynn LaVenture, go to the website mayoclinic.org/livingdonor to answer a health history questionnaire. The donor must specify they want to donate for Lynn LaVenture, who can be contacted at 715-235-6526 or 1-804-564-9038.
UW-Stout is Wisconsin's Polytechnic University, with a focus on applied learning, collaboration with business and industry, and career outcomes.
###
Photos
Lynn LaVenture makes a cup of tea at her Menomonie home. She is one of nearly 100,000 people on a kidney transplant waiting list.
LaVenture, with her husband Ed, wants to have more time to volunteer and travel.