When she was a senior at Ellsworth High School and deciding where to go to college, it didn't take Teresa Mark long to fall in love with University of Wisconsin-Stout.
"When I toured the first time, the whole campus made me feel like I could belong here. I then toured a second time to make sure Stout was where I wanted to attend, and I remember feeling nothing but welcomed, especially from the professors in my program," she said.
After two enjoyable years on campus pursuing her hotel, restaurant and tourism management degree, Mark had to make a change, however. With her fiancé in the military, she switched to the HRTM online program.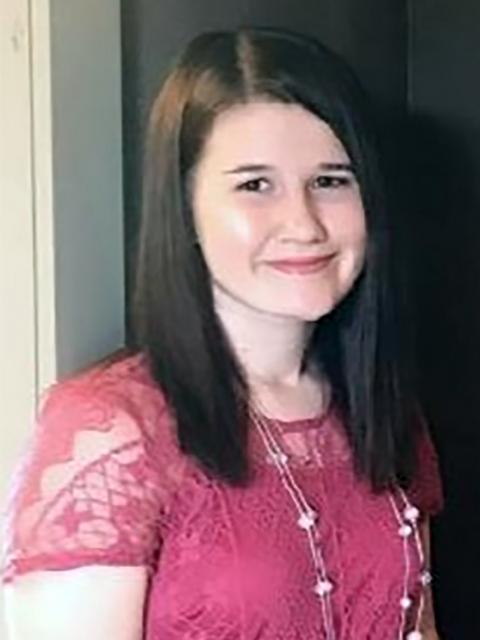 It was the best of both worlds – she could remain in the program and at the school she loved, continue to learn from the professors she loved and gain the flexibility she needed in her life.
Although Mark misses campus, she has not experienced academic separation anxiety and knows that some of her 2020 classes would have been online anyway because of the pandemic. She feels like she's receiving the same quality education online as when she was on campus and the same kind of personal attention from professors.
"I was initially hesitant on switching to online because I am not the type of student where things just come naturally. I have always had to work hard for my grades, and thankfully I have been blessed with amazing professors to assist me along the way," Mark said.
"The professors definitely make this online program work. They have been life-savers in making this transition smooth for me," she said.
Professors have been available by email, phone or Skype to answer questions about material, including after hours.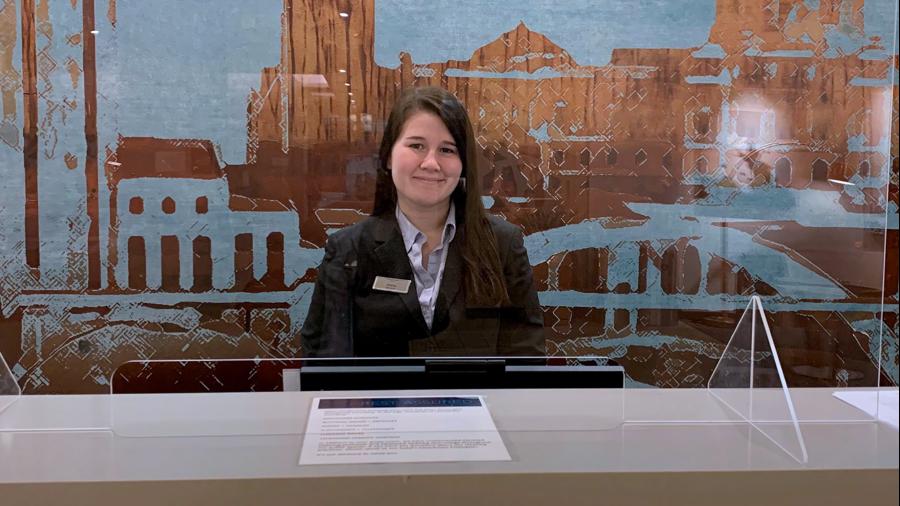 "My online experience has been wonderful. I feel as though I am still learning the same things I would be learning in the classroom, and I am excelling just as I would in the classroom," she said.
The program features 100% online courses with full-time faculty, summer class options, an online faculty adviser and support from Adult Student Services coordinators.
Studying online hasn't been a big adjustment for Mark. She has a desk in her apartment designated for classwork. She sees the familiar faces of her professors on her computer. Class workloads are the same as when she was on campus.
"Professors still give you the same education as if you were in a classroom lecture," she said.
She cited Program Director Jay Jones, who has provided steady support and inspired her to work in the hotel industry.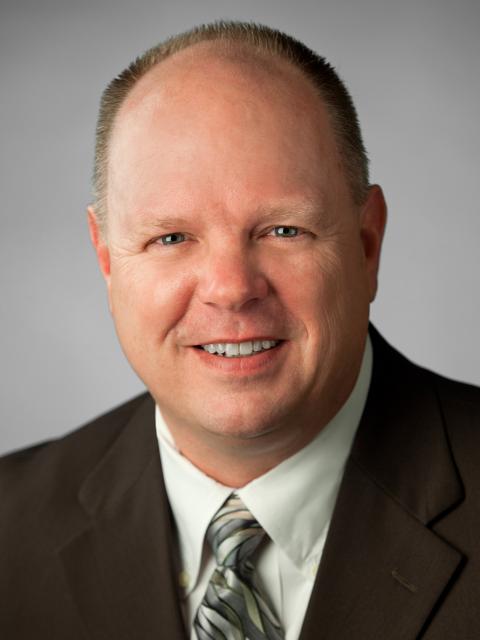 Jones was impressed with Mark's determination when he taught her on campus and says she has maintained that drive as an online student.
"I find that Teresa maintains a high order of academic skill and a refined, professionally focused academic plan. Knowing Teresa from the classroom, being her program director and her experience in the hospitality industry, I would place her in the top percent of the study body," Jones said.
He added that Mark is "very professional and understands the commitment to success through personal goals, objectives and career development."
Focused on career in hotel industry
Mark, a junior, hopes to finish her degree in summer 2021. If so, she will do it in 3½ years.
In addition, she has been working full time in St. Paul for the national chain SpringHill Suites by Marriott and learning firsthand how the hospitality industry operates.
Along with a previous hotel internship through UW-Stout and her job, Mark feels prepared to begin her career in the industry when she graduates. "I want to work into an operations manager role, hopefully one day working myself into an assistant manager position and then into a general manager position," Mark said.
UW-Stout has been the springboard, both on campus and online, for her career.
Along with the welcoming atmosphere, Mark also chose UW-Stout because of its emphasis on preparing students for careers. In the most recent survey of new graduates, 98.8% were either employed or continuing their education.
"I always feared I'd go to school spend thousands and thousands of dollars then graduate and not be able to get a job. The professors I met with when touring Stout were geared toward the question of how they can assist and prepare you for a job you want right after graduation. This mentality was the driving decision on attending Stout and going into the HRTM major," Mark said.
The HRTM program is part of UW-Stout's School of Hospitality Leadership, which in 2019 was ranked No. 11 in the world by CEOWorld magazine of New York.

###