About 475 students along with advisers from high schools throughout Wisconsin are expected at University of Wisconsin-Stout for the Regional SkillsUSA event Thursday, Feb. 27, and Friday, Feb. 28.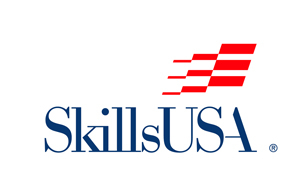 UW-Stout is hosting the event for the 37th straight year. Students will compete in 20 categories such as urban search and rescue, photography, precision machining technology, welding sculpture, technical drafting and first aid/CPR.
A new category this year is welding fabrication.
The event begins Thursday with leadership competitions from 4 to 6 p.m. in the Memorial Student Center. Skills competitions will be in five campus buildings from 9:30 a.m. to 12:30 p.m. Friday with automotive service technology held at Menomonie High School.
An awards ceremony is from 1:30 to 2 p.m. Friday in the Great Hall of the student center.
Several competition categories are open to middle school students.
UW-Stout College of Science, Technology, Engineering, Mathematics and Management is sponsoring Regional SkillsUSA. Approximately 125 UW-Stout students and faculty are volunteering.
Abhimanyu Ghosh, an assistant professor in the engineering and technology department, is the event coordinator.
On Friday, Wisconsin Secretary of Workforce Development Caleb Frostman and Secretary of Safety and Professional Services Dawn Crim will be at the 9 a.m. opening ceremony. Crim will then work with the cabinetmaking competition and Frostman with the welding competition.
The regional event will help competitors prepare for state and national SkillsUSA events. SkillsUSA is based in Virginia and has more than 365,000 students and adviser members.
###
Photo
SkillsUSA logo