University of Wisconsin-Stout senior Michael Hilliger can't remember a time he didn't love comics.
In second grade he joined a comics club. While other members created one or two comic books, he created more than 100 to share.
It only made sense that his career choice would be animation, what he describes as moving comics, a natural progression for him. Hilliger is a studying Bachelor of Fine Arts entertainment design at UW-Stout.
"I've always been into animation," Hilliger said. "I went into kindergarten on the first day of school with drawings to show my teacher. It's fun to come up with drawings that make people laugh. It's fun to show them to other people and elicit a reaction from them."
Hilliger, a Whitewater High School graduate, uses his animation skills in an award-winning program called "Gems of Whitewater," A series aimed at informing and entertaining viewers on Whitewater Community TV that features city landmarks. Hilliger researches, writes, produces and narrates the series for cable channel 990 in Whitewater.
So far, he has made seven episodes of "Gems of Whitewater", and more are planned. The pieces run an average of 90 seconds up to about seven minutes, depending on the subject.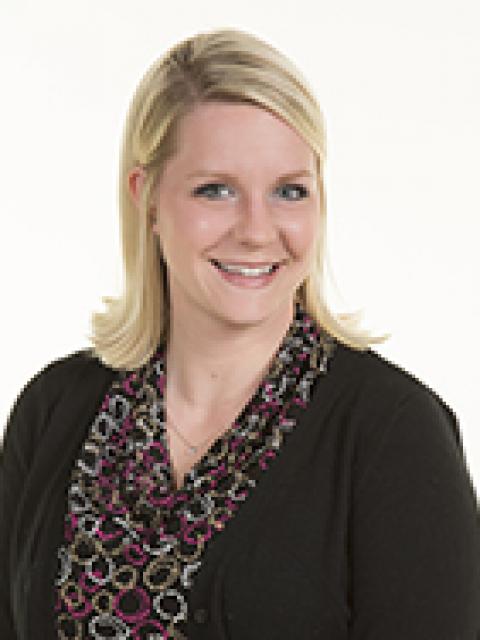 Kristin Mickelson, who manages Whitewater Community TV for the city, said when Hilliger interviewed for a summer job in 2018, he struck her as someone who could do an educational series or public service announcements on local landmarks. The goal was to create a fresh show for the station and share some information on landmarks with the community.
"Michael is a very talented and skilled young man," Mickelson said. "I essentially gave him an idea and let him use his imagination to fill an empty canvas. I am very proud of his work for our community. It is recognized in the city and our community as something they can view and be proud of for years to come."
Hilliger's animations are a bonus to the landmark vignettes, Mickelson said.
"Michael often uses his animation in areas to help explain a more in-depth piece of history and make it simple and understandable," she said. "I think the animations are such a fun addition to these videos," she said. "It allows you to have fun while learning, giving the audience something amusing to watch. What adult is going to say they don't enjoy a cartoon or animation every once in a while?"
UW-Stout's  Michael Heagle, assistant professor in the School of Art and Design, taught Hilliger in a summer term course in television series writing.
"Michael is an ambitious maker of many things," Heagle said. "I don't think I've met anybody at his level with more screen content already in the bank. The opportunity that the Whitewater history pieces have provided is a great one to show off so many of his skills, at storytelling, editing and even a professional performance as a narrator. To be doing all these things while juggling some major schoolwork and personal projects is nothing short of amazing."
Award-winning series
"Gems of Whitewater" episodes feature background into Whitewater's history. Many of the shows contain local interviews, close-ups of historical newspaper articles and Hilliger's animated cartoons. Some of the music is provided by Haley Dieter, a senior majoring in music at UW-Whitewater. Dieter also helps by viewing the shows and providing feedback to Hilliger.
The show recently was awarded best program produced by a college student or professional in the Midwest Media Festival, a competition run by Wisconsin Community Media, an association of community-based cable channels.
"I felt really proud of that," Hilliger said.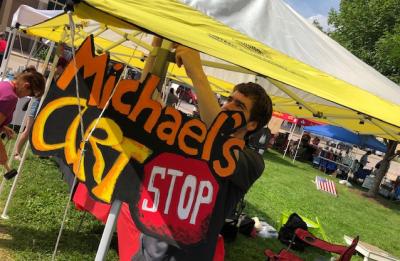 Hilliger won two other awards from the Midwest Media Festival, including a series achievement award for the first three episodes and an excellence award for the next three episodes.
"I am so proud of him for winning awards," Mickelson said. "Originally, I looked to "Gems of Whitewater" as a filler on our TV station, a way to fill a request of our citizens. However, when Michael approached me to enter them into the Wisconsin Community Media award contests, it occurred to me we have something quite special here in the videos and Michael. He brought some fun back to our station, not just completing what was mandatory."
Favorite episode
His favorite episode is about the 131-year-old Starin Park Water Tower because it allowed him to work on a familiar landmark that has a lot of folklore about supernatural phenomena.
Using facts, he pointed out that there is no evidence of hauntings at the water tower. The episode also featured a "haunted" book myth in Whitewater that drives its readers to madness. Hilliger tracked the Latin Christian hymnal to the UW-Whitewater library, an impressive metal-latched book, but with no evidence of any supernatural activity.
Hilliger, who graduates in May 2022, is working on an animated short film in which he plans to demonstrate character creation and storytelling. He eventually wants to work in animation production.
"(The film) is at the absolute height of his abilities in character animation. It's a long and complicated piece with some of the best character animation I've seen at the student level," Heagle said. "Michael sets a high bar for himself and is always ready to redo something to make it better."
For Hilliger it is a joy to create a program such as Gems of Whitewater that people find entertaining and important.
"We take all that history that is nearly forgotten, and we spit it out in a digestible format," he said. "People in town walk by a landmark or memorial and actually think about it and what it means. It has given me an appreciation for research papers."