A Q&A with one of the 750 students who received a diploma Dec. 14 at UW-Stout:
Name: Jesse Aubrecht
Hometown: Farmington, Minn.
Major: Digital marketing technology; minor in project management
Awards, honors: Chancellor's Award 2017-2018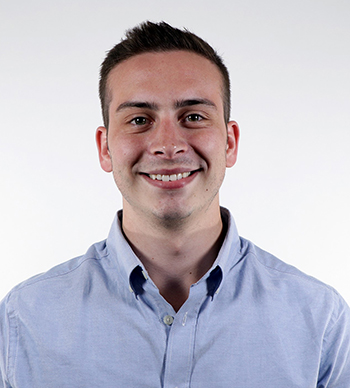 Why did you choose UW-Stout? I chose UW-Stout for a few reasons. I have always been interested in Stout since my older brother graduated in 2008, and he only had great things to say about the academics and the professors. Another reason would be the obvious high employment rate for postgraduate students, which was extremely important to me when considering colleges. I also chose Stout because at the time they were one of the only colleges that offered a program for digital marketing technology, which really sold me because many companies are in need of digital marketing specialists.
What are the biggest obstacles you faced in earning your degree? One of my biggest obstacles was figuring out how to sell myself to companies. Gaining the confidence to talk to industry professionals was something that I had to acquire. I had a lot of practice by pushing myself to attend the Career Conference as early as my freshman year. I was not looking for an internship at the time, but I wanted to build my confidence by throwing myself into conversations with recruiters.
What stands out among your college experiences? One thing that really stands out would be the dedication of professors to ensure students succeed in their studies. I have been very impressed with every professor. Whenever I needed additional help, I could contact my professors and they would be there to assist me. They made themselves available often, and it was evident that they truly cared about the success of their students. Another thing that stands out for me was my internship experience at IDeaS Revenue Solutions (through the Career Conference). I will bring the knowledge gained at IDeaS into my career.
What's next? I have a few job offers that I am still considering, but I plan to be working as a digital marketing specialist in the Twin Cities area. I am extremely excited to finally start my professional career, and I am prepared for whatever lies ahead.
###