After graduating from Wausau West High School, Madison Hansen knew she wanted to go to college. The big question, like for many high school graduates, was: for what?
She started by taking classes at UW-Marathon County, a two-year college in the University of Wisconsin System. Then, she transferred to UW-La Crosse for the occupational therapy major.
Still, she wasn't quite sure. During those first couple of years of post-high school discovery, she began to realize something — what she was really good at and what truly inspired her.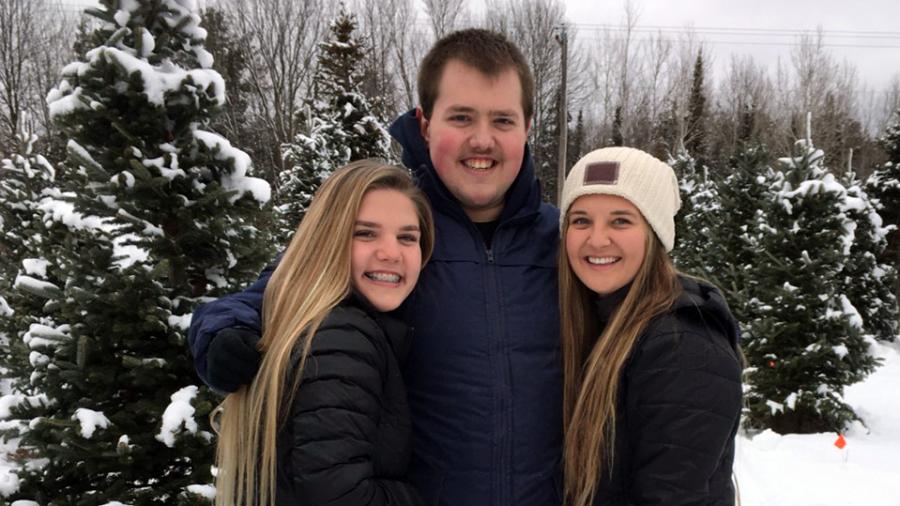 Hansen has a brother, Dayton, 15 months younger than her with a disability. He has autism and is on the severe end of the spectrum. One characteristic is that he's nonverbal, which can make communication challenging. "He needs help with everything, but he still smiles and still laughs. He finds joy in his life," Hansen said.
Being around Dayton, she learned how to love people unconditionally and for what makes them special. "It was mostly my job as an older sister to take Dayton under my wing and help my mom and dad as best I could, but it also turned into loving Dayton as he is.
"I wouldn't be the person I am if it wasn't for my brother. He's the one who opened me up to everything. He showed me that life can be imperfect but perfect," said Hansen, the oldest of three siblings, including sister Lexi, who is in high school.
Even though Hansen had gone away to college in part to get a break from her home environment, she found that she missed it and missed Dayton.
She took a semester off and went home. Then, she clearly saw her career path — working with special needs children like her brother. "When I left La Crosse, I realized that this is something I am good at," she said.
Hansen decided to become a special education teacher. "I can think back to all my brother's teachers and how they played such an important role in his life," she said.
After hearing good things about UW-Stout's special education program, she enrolled in 2017. This time, there was no second-guessing. Hansen graduated with her bachelor's degree Dec. 19.
Her search for the right career came full circle on commencement day. Because of the pandemic, UW-Stout's commencement for 637 graduates was virtual. That meant, with
no in-person ticket limit, Hansen could be with Dayton at home and the rest of her family when her name was read virtually for graduates from the College of Education, Hospitality, Health and Human Sciences.
They celebrated not just Hansen's accomplishment but that she is the first from her family to earn a bachelor's degree. "It felt amazing. I felt like all my hard work had paid off," Hansen said.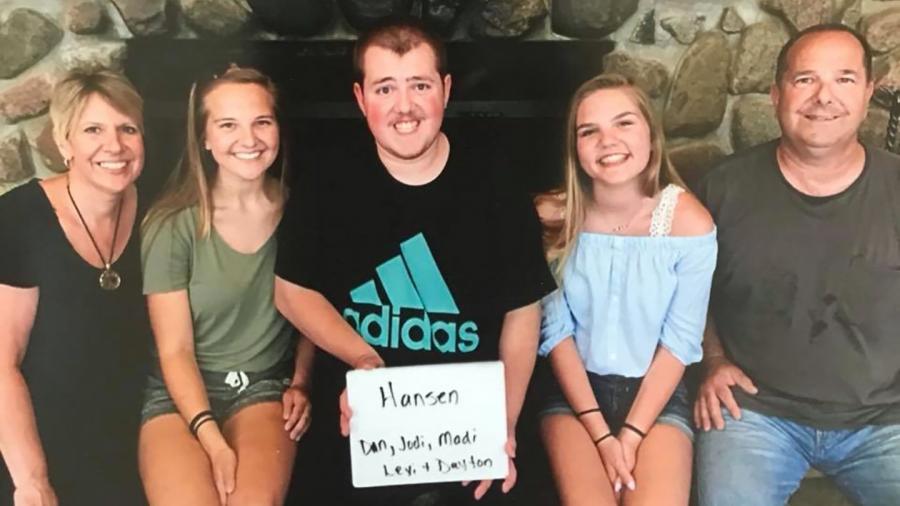 Excited to begin career
Hansen is prepared and excited for the next stage of her life, using her passion and skills to make a difference in the lives of other special needs youth.
First, she will finish a student teaching position Jan. 21 with fourth- and fifth-graders at Mountain Bay Elementary in Weston, near Wausau. Some of the teaching has been virtual.
Then, she will start her career as a substitute special ed teacher for about two months with seventh-graders in the Freedom School District, in east-central Wisconsin.
"It's been wonderful student-teaching. I couldn't wait for the holiday break to end to get back and see the kiddos. I wake up every day and want to go to school. I see their improvement and how hard they are trying, and that makes me want to be there even more. They inspire me more than I inspire them," she said.
The goal as a special ed teacher, Hansen said, is to help students improve enough so they can spend most if not all of their time in school in general classes. Some are in special classes all day and some part of the day, be it math, reading, writing or social skills.
"We hope they'll get to that point where they won't need us and be able to solve their problems on their own," she said.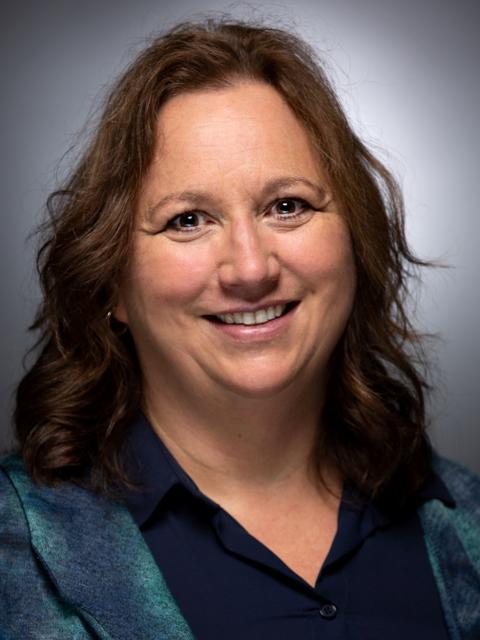 Assistant Professor Sharon Becker said Hansen set an excellent example for everyone in the program.
"She has been an inspiration not only to us as faculty but to her peers. Her dedication and passion for pursuing her degree and starting her teaching career is evident in all that she is and does. She never gave up and strongly advocated not only for herself but for others as she pushed through roadblocks to the finish line," said Becker, the program director.
"I know that she will carry that determination and dedication into her teaching and supporting students with special needs and their families," Becker added.
Becker has seen Hansen's commitment to special education as the program's student ambassador — speaking to potential new students and coordinating program events — and as a peer mentor. Hansen volunteered for two years with the local Thursday Night Thrill Seekers special needs group. Also, she worked part time for two years at the Arc of Dunn County, which provides services for those with intellectual and developmental disabilities.
Hansen is hoping for a full-time teaching position come fall 2021. Wisconsin has a shortage of special education teachers.
She's thankful for her education and for professors like Becker and Rebecca Marine, who "were there all the time, have great wisdom and just want us to become great teachers.
"I learned everything I needed to know about special education at Stout. Professors answered every question and worked with me in every way. There isn't one class or teacher I didn't like in my core classes," Hansen said.
The special education program is one of 14 undergraduate and graduate teaching programs in UW-Stout's School of Education.
###