University of Wisconsin-Stout junior Annie Solsaa grabbed her phone and pulled up an online photo of cheese curds that her class had taken for Rybicki Cheese in the Mall of America.
"It's so weird to know that other people are actually seeing our work," Solsaa, of Menomonie, said. "It's a real company we are working for. The photos we take are going onto their website."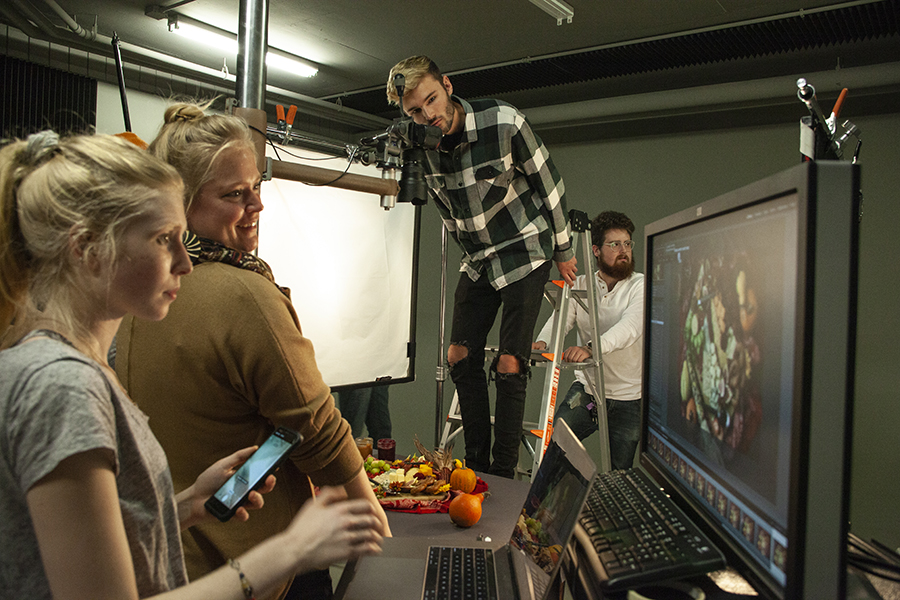 Students in Production Photography taught by Keif Oss, senior lecturer in the B.S. video production program, stylized and photographed jack, gouda, flavored soft cheese and cheese curds for the company as part of a classroom project.
Some of the pictures called for Cajun and garlic and herb flavoring on the curds. "We first tried to roll the cheese curds around in the flavoring," said Solsaa, who is majoring in business administration. "It did not work. They did not look right."
Students then figured out that they needed to put the curds in a plastic bag with the seasoning and shake them to create a covering that looked better in photographs.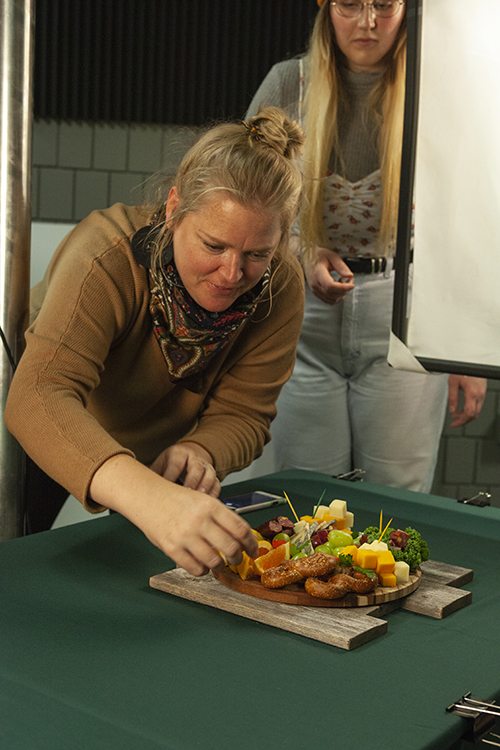 Students also battled with using paper backgrounds that would absorb some of the moisture from the curds and affect the photos.
They are creating images for the Rybicki website, as well as videos showing people enjoying cheese, Oss said. Some of the images may be used in point of purchase displays or signage in the store at the Mall of America.
Students stylized the food, took photos and toned and color-isolated the pictures, as well as shot the videos. The project provides students with professional experience. "There is an external product," Oss said. "They really have to take ownership of the project."
Students also can use the photos in their portfolios. "Presentation matters a lot," Oss said. "It's about the work. You've got to do it well. If you can come out of school with a portfolio that does not look like a class project, that is our goal."
Jessica Turtle, artistic designer for the Rybicki website, said students have done an excellent job on the photos and videos. "The students are really energized," she said. "Their ideas are really great."
Dick and Jan Rybicki, who founded Rybicki Cheese, grew up in Rudolph. Dick started learning to make cheese when he was 16 in 1952. They opened the original Rybicki Cheese inside the Manufacturer's Direct Mall & Outlet Center in Plover. The store moved in 1992 to the Mall of America in Bloomington, Minn. They retired in 2007.
Their daughter, Carrie, and her son, Bob, own the business. The store offers cheese samples and sells cheese and Green Bay Packers gear.
The Rybicki family believes in education and wanted to work with students to update the website, Turtle said. The website is expected to be completed by February.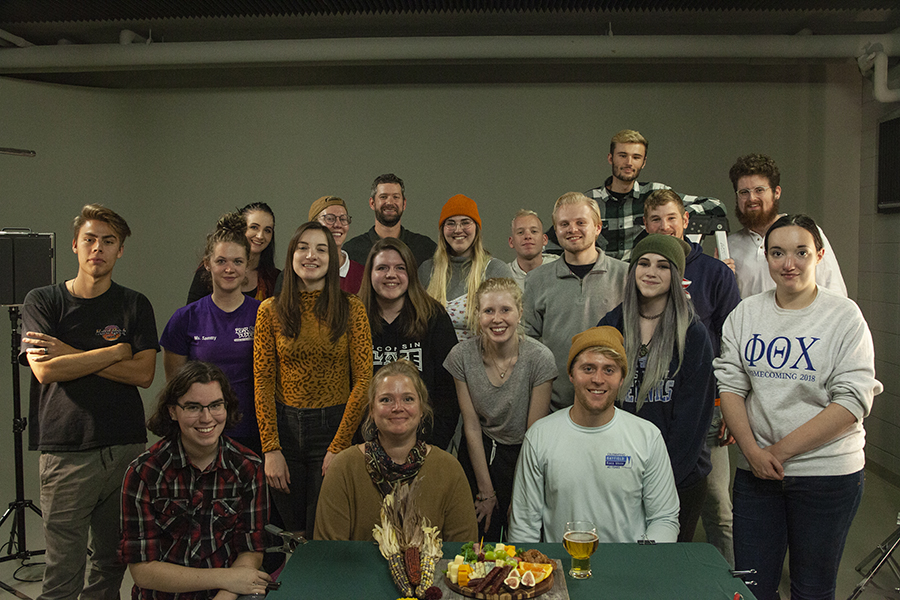 Jake Conner, a senior entertainment design major with a digital cinema concentration, said the project has been challenging.
"I've never worked with a client before," said Conner, of Austin, Minn. "I am enjoying it to the point this is something I would like to do as a career. It's fast-paced. The challenge is fun. Most of the cheeses are white. If you put them on a white background they disappear, but on a black background they didn't look right."
Chris Gift, of Elmwood, a junior majoring in digital marketing technology, said one of the challenges, particularly with feta or blue cheese, is that they crumble. "I never thought I would shoot cheese pictures in my life," he said. "If you can get shots of cheese, you can pretty much get shots of anything."
Working on a project for a company makes it more real, Gift said. "It's adulting," he said.
Solsaa loves all forms of photography. "It's my version of letting go and relaxing," she said. "You can do so many cool things with photography. This class has taught me to get good photographs of products and how to light them."
###
Photos
Students had to learn to deal with food under lights as they shot promotional photos of cheese.
Jessica Turtle, artistic designer for Rybicki Cheese website, helps the students design the food during a class.
Students enjoyed having a real-life client to work with on the product photography project.