Jeff Weber - Industrial & Product Design
September 26, 2023 | 6:00-7:00 p.m.
Micheels Hall Room 290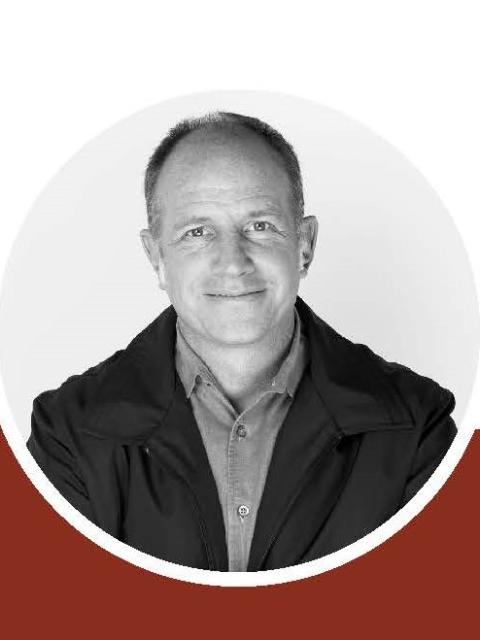 Jeff is an alumni of Stout's ID program and upon graduation joined the Bill Stumpf Studios in Minneapolis- an internationally famous design house, developing consumer products, furniture, seating and office systems and medical products.  Jeff worked with Bill, bringing the Aeron chair to life-one of the most important and iconic innovations in office seating in the history of work-place furniture. Aeron led to Caper, Embody, Union and a series of other ergonomically enlightened design benchmarks and breakthroughs.  
Jeff became owner and principle of the re-christened Studio Weber + Associates and has graciously agreed to join us on September 26th, to speak on 'Earning the Right to Design'.
Everett Hoffman - 

Studio Art, Metals and Contemporary Art Jewelry 
October 12, 2023 | 6:00-7:00 p.m.
Applied Arts Room 321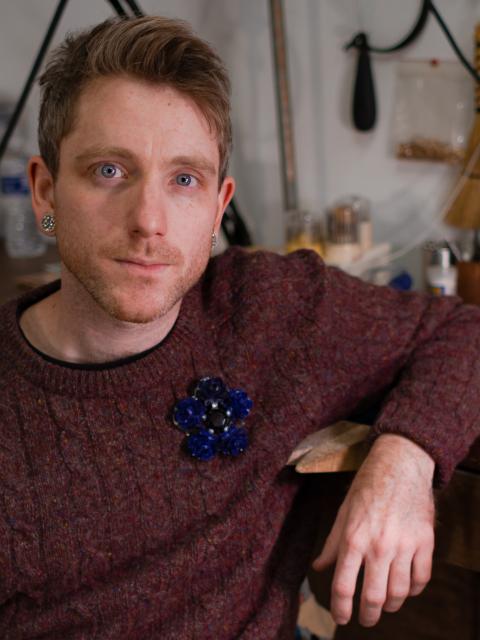 Everett Hoffman is a cross-disciplinary artist, currently living in Philadelphia. He received his MFA from Virginia Commonwealth University (2018), and BFA from Boise State University (2013). He recently finished a three-year artist residency at Penland School of Craft (2020-23). He completed a yearlong residency at Arrowmont School of Art and Craft (2018-19), and the three-month residency at the Baltimore Jewelry Center (2019). Everett's work has been published in BmoreArt, Metalsmith, and Jewelry and Metalsmithing Survey. He has written for the publications Metalsmith, and Art Jewelry Forum. His work has been exhibited at the Virginia Museum of Contemporary Art, Contemporary Craft Museum, Pittsburgh, PA, Sienna Patti Gallery, Lennox, MA, Metal Museum, Memphis, TN, and the Benaki Museum in Athens Greece. Everett's current body of work examines contemporary forms of protection and iconographic communication, illuminated through lights, sculptural forms, and jewelry.
Everett Hoffman agreed to join us on October 12, for a virtual presentation on 'Geriatric Kitsch '.
Sarah Marty - 

Arts Entrepreneurship 
October 26, 2023 | 6:00-7:00 p.m.
Applied Arts Room 321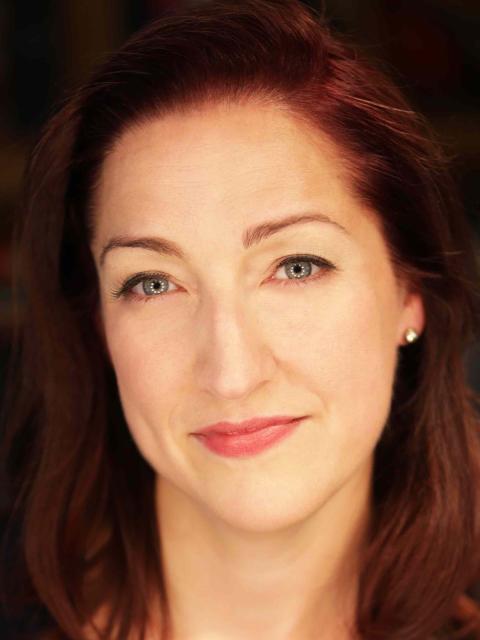 Sarah Marty, Director of the Bolz Center for Arts Administration, teaches courses on arts entrepreneurship and arts leadership for the Wisconsin School of Business at University of Wisconsin-Madison.  A Faculty Affiliate at UW Division of the Arts, she is Co-Director of the Holding History program and the former Program Director of the Madison Early Music Festival.  As a producer she enjoys collaborating with campus and community partners, whether working with the Director of the UW Marching Band for the UW Varsity Band Spring Concert or welcoming the His Holiness the 14th Dalai Lama to the Overture Center for the Arts.  A trained musician and stage manager, she is the Producing Artistic Director for Four Seasons Theatre and performs as part of an accordion duo with her 93-year-old grandmother, Ruth Marty.  
https://www.littlebrownnotebook.com/ 
Sarah has agreed to join us October 26, for a presentation on 'Arts Entrepreneurship'.
Arts Entrepreneurship
When we talk about "the arts" we often forget that they are more than creativity and blind luck – The arts involve using every possible best business practice to make a project or shared experience happen.  Artists are entrepreneurs who execute plans on razor thin margins and tight timelines and then share their work with a live audience who provides immediate feedback.  And they do this important work while balancing a dual bottom line – financial sustainability and mission-driven work.  
Katrina Crawford - 

Film, Brand Design, Installations, Interactive Art
November 9, 2023 | 6:00-7:00 p.m.
Applied Arts Room 321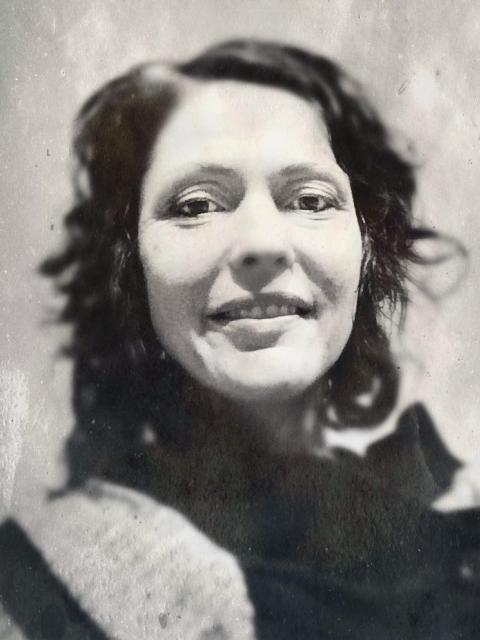 Katrina Crawford is co-founder of Plains of Yonder, a Seattle-based design studio specializing in motion, film, brand, and environment design. Recent projects include creating the title sequences for Rings of Power (Amazon Studios) and The White Lotus (HBO). Their work is approached with an experimental, artistic, and human lens that elevates the stories of their diverse clientele. 
Katrina has agreed to join us November 9, for a presentation on 'Film, Brand Design, Installations, Interactive Art'.

Visit Katrina Crawford's website.