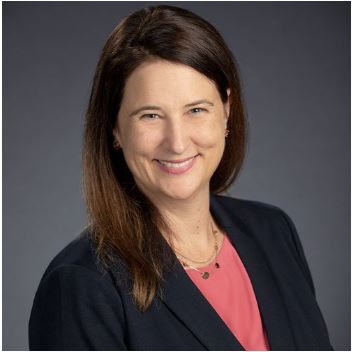 Dr. Cawthon is a deaf researcher, author, and speaker who is a professor at The University of Texas at Austin in the Department of Educational Psychology, with a courtesy appointment in Special Education. 
She is an internationally renowned expert for her research that examines the multiple factors that affect how deaf and disabled people succeed in classrooms, at workplaces, and throughout their lives. She investigates issues of equity and access in education, explores accommodations and accessible learning environments, and challenges systemic standards that are holding people back. 
Stephanie is an inaugural affiliate of the Texas Center for Equity Promotion — it houses the Collaborative for Access and Equity, a joint project of Microsoft and UT Austin that Stephanie directs — and she founded the National Deaf Center on Postsecondary Outcomes in 2017 with a $20 million federal grant. 
The author of three books, Stephanie is the first deaf editor of Perspectives on Deafness, an Oxford University Press international book series on the leading research and practices with deaf people.
She lives in Austin, Texas.
Presentation:
Advancing Service Delivery in the VR Field for Deaf, Deafblind, & Late Deafened Consumers